If you've ever wanted to mix in the famous Germano Studios/The Hit Factory in New York, where the likes of Kanye West, Lady Gaga, and Post Malone have recorded hit records – now you can, and you don't even have to leave your bedroom studio.
Once you place the new Waves Nx GERMANO on your Main Output, put on your headphones, and you are transported into this legendary studio.
When wearing headphones, it's like being locked in a 2D world – with only hard left and right.
And when adjusting levels, panning, and effects, it can be hard to judge how your mix will translate when played back on speakers.
Nx GERMANO (and other virtual mix room plugins) solve this problem by giving you a trusted room to mix in, and expensive monitors to listen through.
Nx GERMANO has 3 different pairs of studio monitors to listen to your mix through:
GA2 = APS/Germano AEON 2 studio monitors
NS-10M = Yamaha NS-10M studio monitors
EXIGY = Custom Studio Design Group (SDG)/Troy Germano Exigy S412G four-way studio monitors w/dual 18 inch subwoofers
There is also a 5.1 component if you are mixing in surround. Just note that while using the 5.1 plugin, you don't have the ability to switch monitors, and it will use the GA2 studio monitors for each channel and a Genelec 7360A sub.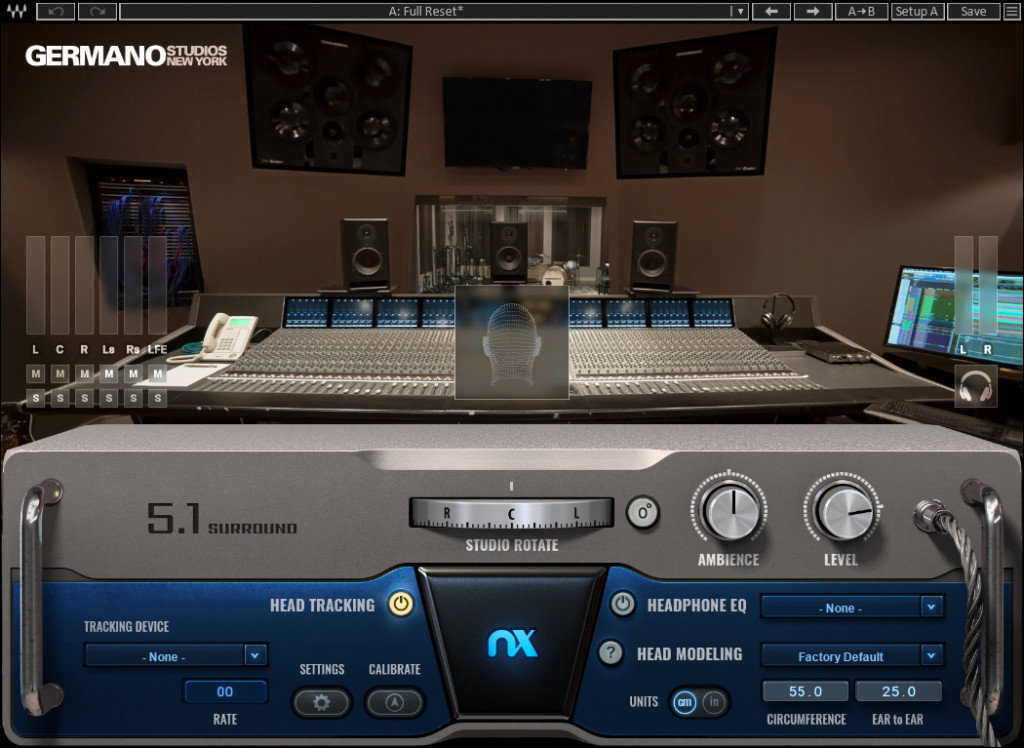 And like the other Nx plugins, Nx Germano is compatible with the Nx Head Tracker to add another layer of realism while mixing.
Check out the video below to see and hear Nx Germano in action
VIDEO
If you want to take a tour on Germano Studios, check out this video from Sennheiser
GET IT HERE
Get Nx Germano here and you may want to grab a Nx Head Tracker while you are at it
Waves Nx Germano + Head Tracker
Or use THIS LINK to save an EXTRA 10% on any plugin purchase over $50
HEADPHONES
If you're looking for headphones that are compatible with all the Waves Nx plugins, these are some that I use
beyerdynamic DT 990 PRO 250 ohm
About Post Author