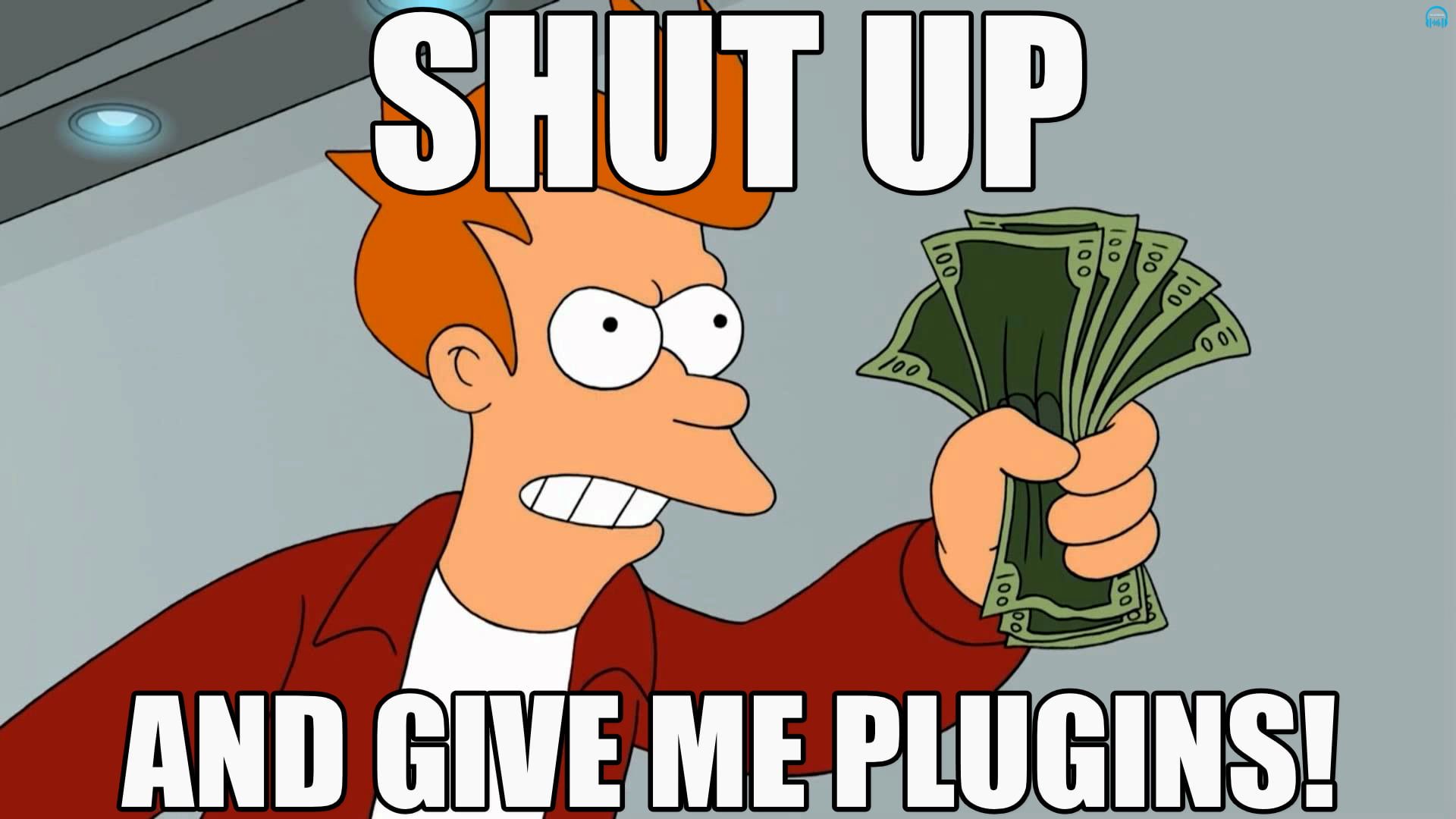 MEGA PLUGIN DEALS!
Plugin deals/sales are usually very time-limited, so if you see something you want, be sure to buy it before the sale is over!
WAVES
Waves is a heavy-hitter in the plugin world, they need no introduction. If you work with audio, you know who they are.
After checking out the top deals, come back to this page and use this link to save an EXTRA 10% on all Waves Plugins
---
PLUGIN BOUTIQUE
Plugin Boutique is a trusted online plugin warehouse. They host some crazy deals on plugins and instruments every month, and we bring the BEST to you here.
---
Positive Grid January Sale
Get the guitar tone you've always dreamed of and save 40% on a selection of Positive Grid products for a limited time only!
---
McDSP New Year Sale
McDSP is an innovative and award-winning audio software company. Save up to 75% off all of their fantastic plugin range in our sale (including HD & Native versions).
---
MNTRA Instruments Arca Sale –
$39
$39 (normally $80)
Dark and ancient string textures captured at MNTRA's legendary Montreal RCA Victor studio. Creatively processed and warped to offer a wide range of expressive otherworldly sounds; from dystopian clusters to dark & ethereal textures.
---
BABY AUDIO TAPE SALE –
$39
$39.00 (normally $69.00) Baby Audio TAIP
TAIP is Baby Audio's creation of the ideal 'Tape Machine' for the DAW era, combining an authentic vintage sound with an AI-powered, modern feature set. Its parameters will let you customize the right tape flavor for any need.
---
SCALER 2 –
$59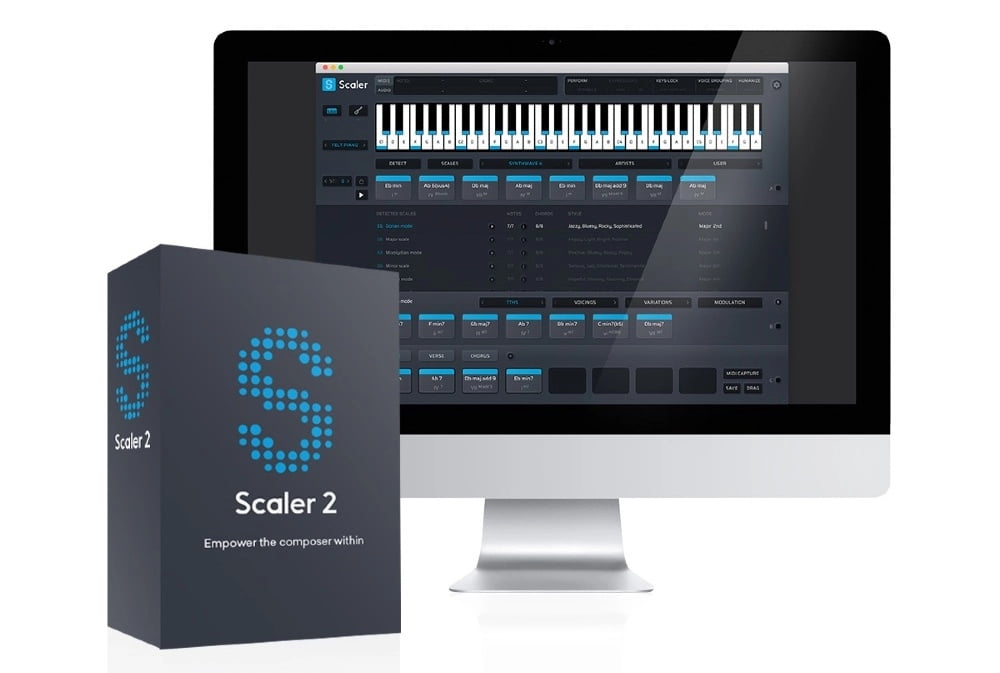 $59.00
Scaler 2 is one of the most useful MIDI tools for your DAW.
Scaler 2 works for anyone, even if you know nothing about music theory.
Quickly and easily create compositions, melodies, leads and more.
Play chords with one key!
This is a plugin that is a MUST HAVE for anyone who works with MIDI.
---
Voxengo January Sale –
30% off
30% Off – Voxengo January Sale
Save 30% on four of Voxengo's finest plugins including TEOTE and Gliss EQ
---
Softube Tape & Tape Echoes Bundle –
$89
$89 (normally $198) Tape & Tape Echoes Bundle
The Softube Tape & Tape Echoes Bundle combines two of Softube's much-loved saturation and echo plugins in one unique collection. Combine cohesion and weight with pulsing colour and character to add the warmth, echo and saturation of tape to your mixes for only €89 / $89.
---
LOOPMASTERS/LOOPCLOUD
If you need loops, samples, or MIDI, Loopmasters is one of the most trusted places to buy from.
Loopcloud is a subscription service that includes a sample browser. Subscribe and download just the samples you want for your project.
---
AudioPlugin.Deals
AudioPlugin.Deals hosts several deals every month. Everything from plugins, virtual instruments, and sample packs can be had here for rock-bottom prices.
But, each deal is only live for 14 days!
---
DEAL 1
$39.00 (normally $398) London Symphonic Strings by Aria Sounds
Powered by the full version of Kontakt, London Symphonic Strings is a massive 42GB sample library featuring some of the most beautifully recorded strings in the world.
London Symphonic Strings contains the standard five-section string ensemble (Violins 1, Violins 2, Violas, Cellos, Basses) recorded 24 bit / 48kHz with four mic positions (Close, Main, Rigs and Room) in a beautiful sounding hall.
The entire string section was recorded in the correct orchestral seating positions, so when you load up the library, each section is correctly positioned in the stereo image, according to how the players are traditionally sat. Multiple true legato patches are included for each section, providing realistic note transitions.
Checkout the videos and sound samples on the product page
THIS DEAL ENDS Jan. 25, 2022
---
DEAL 2
$59.00 (normally $299.99) XOSPHERE by Sample Logic
Weighing in at over 5.25 GBs, XOSPHERE is not only a creative sound sculpting tool, it is packed with inspiring sample content. The sample-based atmospheres have been meticulously crafted using various psychoacoustic sampling techniques.
Want to easily make your own atmosphere in less than a second? You can take advantage of the user-assignable random feature that will keep your creative juices flowing all day.
Checkout the videos and sound samples on the product page.
THIS DEAL ENDS Jan. 24, 2022
---
DEAL 3
$59.00 (normally $220) Vocal Gems Collection by Rast Sound
Introducing the Vocal Gems Collection by Rast Sound!
The Vocal Gems Collection brings 3 of Rast Sound's popular choir & vocal libraries: Choirs Boutique, Childrens' Choir & Vocal Morphs PRO.
Weighing in at 2.5GB and powered by the full retail version of Kontakt, these are boutique libraries designed to add a variety of realistic and hybrid choirs as well as modern, cinematic, processed vocal lines to your pieces.
Originally $220, the Vocal Gems Collection is now available for just $59 for a limited time, don't miss out!
THIS DEAL ENDS JAN. 23, 2022
---
WA PRODUCTION
At WA Production you'll find plugins, loops, samples packs and way more at affordable prices for the modern producer.
Deal 1
$34.70 (normally $99.00) WA CHORDS
Sometimes you need a fresh hit of motivation and creativity. CHORDS is here for you. This clever workstation will conjure chords of all shapes and sizes with just a couple of clicks. Try out new ideas for your tracks within the intuitive interface and let this plugin take the strain.
Checkout the sound samples on the product page
---
DEAL 2
Get the Progressive House Mega Pack 3 bundle for only $19.90 for a limited time.
Bundle details:
33 Construction Kits (+ MIDI & Presets)
6 FL Studio Templates
5 Ableton Templates
5 Logic Pro Templates
213 Melody & Bass Loops (+ MIDI)
70 Synth & Bass Shots
219 Presets (Serum, Sylenth1, Spire)
350 Drum Loops & Fills
340 Drum Shots
30 FX Sounds
Layering Synths (Audio Course)
1 Full-Length FL Studio Template
1 Full-Length Ableton Template
1 Full-Length Logic Pro Template
100% Royalty Free!
Hear sound samples on the product page
---
UGRITONE
UGRITONE creates plugins and instruments specifically for METAL! 🤘
Almighty TRVE Cab Bundle –
$39
Normally $300, now only $39! Almighty TRVE Cab Bundle
Get the TRVE CAB Impulse Response Loader plus 15 IR packs for 87% off for a limited time.
And if that's not good enough, because of our relationship with UGRITONE, you can get an EXTRA 20% off if you use the special discount code: BENONI
---
HEAVY METAL COMPLETE BUNDLE –
$249
Heavy Metal Creator Complete Bundle
If purchased separately, this bundle would cost you over $1000, get it all for 76% off for a limited time.
SAVE EVEN MORE! Use code: BENONI during checkout to save an EXTRA 20% (you're welcome)
This bundle includes:
15 IR packs ( Over 520 Impulse responses! )
30 MIDI Packs ( Over 4000 beats with fills!!! )
10 Drum Samplers/Expansion (thousands and thousands of individual samples)
4 various Plugins / Virtual Instruments
---
KVLT DRUMS II
$25
$25.00 KVLT DRUMS II
KVLT Drums 2 is a Drum Sample Library catered to cover all areas of 80's/90's/2000's Underground Metal Drum Sound. Unpolished beauty, raw natural sound.
Whether you're after chasing the sound of Norwegian fjords, buzzsaw sludge of Sweden, swampy marshlands of Tampa, thrash attack of the Bay Area, ear-piercing brutality of East Coast Death Metal or straight-edge breakdowns of Mid 90's Belgium; KVLT Drums 2 can cater that drum sound. Shape it anyway you like, enhance it anyway you like.
USE CODE: BENONI to save an extra 20%
---
*This site uses affiliate links