Kontakt DRUMMER Series – Use ANY MIDI in the Grooves Page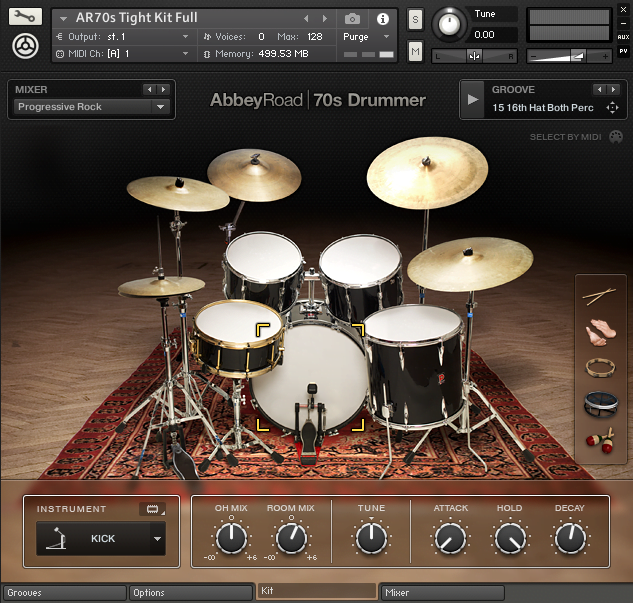 How to use ANY MIDI inside the Grooves Page of the Drummer Series instruments from Native Instruments for Kontakt.
This video applies to all of the DRUMMER products – Studio Drummer, Abbey Road 50s Drummer, Abbey Road 60s Drummer, Abbey Road 70s Drummer, Abbey Road 80s Drummer, Abbey Road Modern Drummer, etc…
The DRUMMER instruments all come with hundreds of Grooves. But, what you may not know, is all of these Grooves are simply MIDI and they are contained in a MIDI folder in the installation path.
That means we can add in ANY MIDI that we want into the same path and those Grooves will show up within the Grooves Page.
Of course you can use any MIDI that you want with the DRUMMER series already by dragging in the MIDI to your DAW and playing back.
But, some people may want to use the MIDI (for ease of use possibly) within the DRUMMER interface.
Once the MIDI is within the Grooves Page you can use things like the Tightness, Swing, Velocity, and Speed controls to directly effect the MIDI.
You could even drag in grooves from other DRUMMER series instruments into another products MIDI folder (i.e. use the Abbey Road 60s Drummer grooves within Studio Drummer)
The exact location to place the MIDI differs between the titles, all of this is explained in the video.
About Post Author