Kontakt DRUMMER Series – Use Multiple Outputs to Record Drums in Pro Tools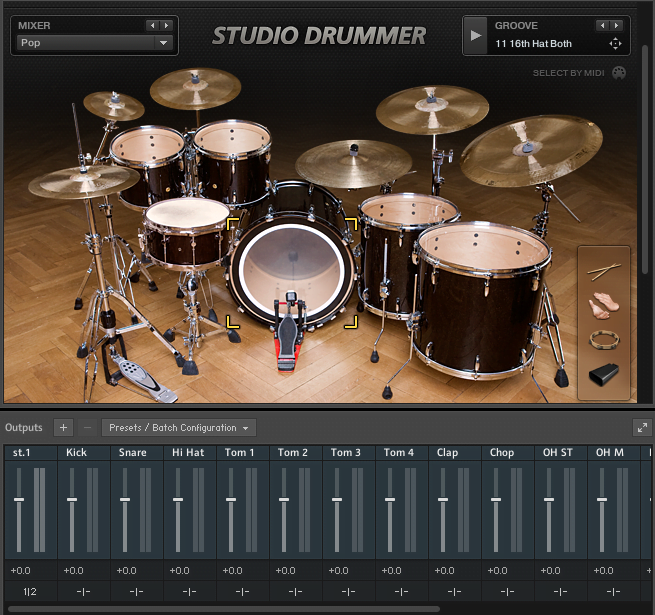 How to route each drum from the Native Instruments DRUMMER series in Kontakt into Pro Tools and record the drums.
This method works for all of the DRUMMER instruments from Native Instruments – Studio Drummer, Abbey Road 50s Drummer, Abbey Road 60s Drummer, Abbey Road 70s Drummer, Abbey Road 80s Drummer, Abbey Road Modern Drummer, etc…
Once you setup multiple outputs in Kontakt you can route out each drum to separate tracks and record them into your DAW. Then, you can use any plugins that you want to mix your drums.
This video covers everything in great depth – how to add outputs, set the default output for Kontakt, name tracks in Kontakt, create Kontakt output presets, route the outputs of Kontakt into Pro Tools, switch the routing of each drum in the DRUMMER series, and everything else you will need to know.
This video also applies to any other library for Kontakt when you want to create multiple outputs for different instruments.
Remember to 'Save current output section state as default' after you setup your outputs in Kontakt. Then re-start Pro Tools and finish any further routing you may need to do.
About Post Author