BABY AUDIO
SPACED OUT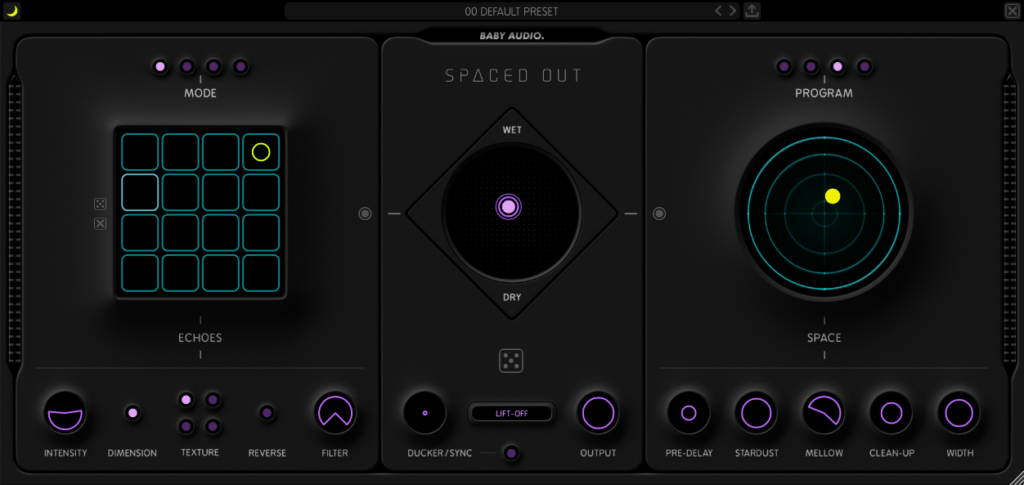 SPACED OUT is a new plugin from BABY AUDIO, the same people who gave us the awesome Super VHS, Parallel Aggressor, I HEART NY, and Comeback Kid – and this plugin not only lives up to their legacy – it shoots it into space 🚀
SPACED OUT is Reverb, Delay, and Modulation effects all in one plugin.
The interface is well laid out, and visually pleasing to look at.
And, like some other BABY Audio plugins, you can change the skin between bright & dark.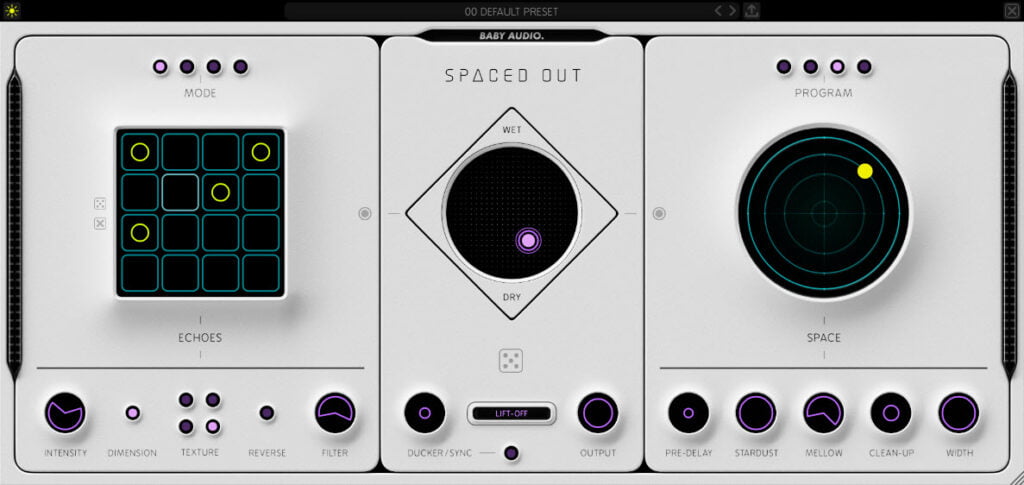 The delay side has a 16-step tap delay sequencer, feedback & sustain controls, wide and ping-pong options, different textures, reverse control, and filter.
The reverb side includes modulation effects in the 'radar' pad, width, filters, pre-delay, and high frequency shimmer.
Ducking for all the FX is also included in the middle Control section.
Ducking can be used on any audio source to pull down the volume of the effects while audio is playing, while it blooms on in silent spaces.
This works great for any audio source, but is especially awesome on vocals when you want the delay to repeat only between vocal lines.
Use the Generate button to randomize all parameters and discover new sounds for your tracks.
All in all, there's about 50 different FX in this single plugin.
Use it on drums to generate new rhythms, use it on guitar for delay, reverb, chorus, and flanger type effects, use it on vocals to add depth and dimension, and on and on.
In the video, we'll demo this plugin on several different sources.
VIDEO
SEND YOUR TRACKS TO SPACE, with Spaced Out.
If you're looking for reverb, delay, and modulation effects that add depth and dimension to your tracks – you'll want to check this one out.
Get it here:
Affiliate Disclosure: This site is an Amazon affiliate that earns money when people use our links. You get a great deal and we can keep providing content for free.
About Post Author