BABY AUDIO. I HEART NY
NEW YORK STYLE PARALLEL COMPRESSION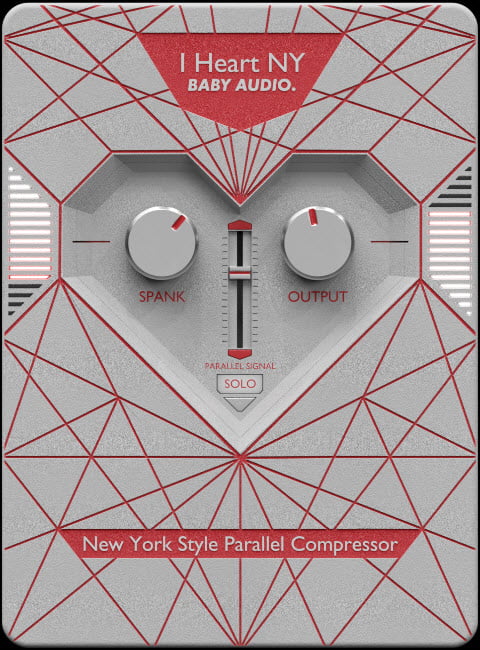 Parallel Compression usually takes a bit to setup. You'll need to send your tracks out of a bus to another track, apply your compressor, and blend it back in to the original signal.
But, I HEART NY does this with no routing needed since the bus is built-in to the plugin.

I HEART NY splits the signal into the original signal and a parallel signal (copy).
Only the parallel signal runs through the compressor which you can crush as much as you want, and blend in to taste.
This technique is used all time, if you are new to it, try it on drums first and FEEL THE POWER!
Parallel compression can PULL things out of a mix, give it more punch, and still retain dynamics.
Get I HEART NY right from the BABY AUDIO site
Or purchase at Plugin Boutique
Affiliate Disclosure: This site is an Amazon affiliate that earns money when people use our links. You get a great deal and we can keep providing content for free.
About Post Author