Waves Grand Rhapsody Piano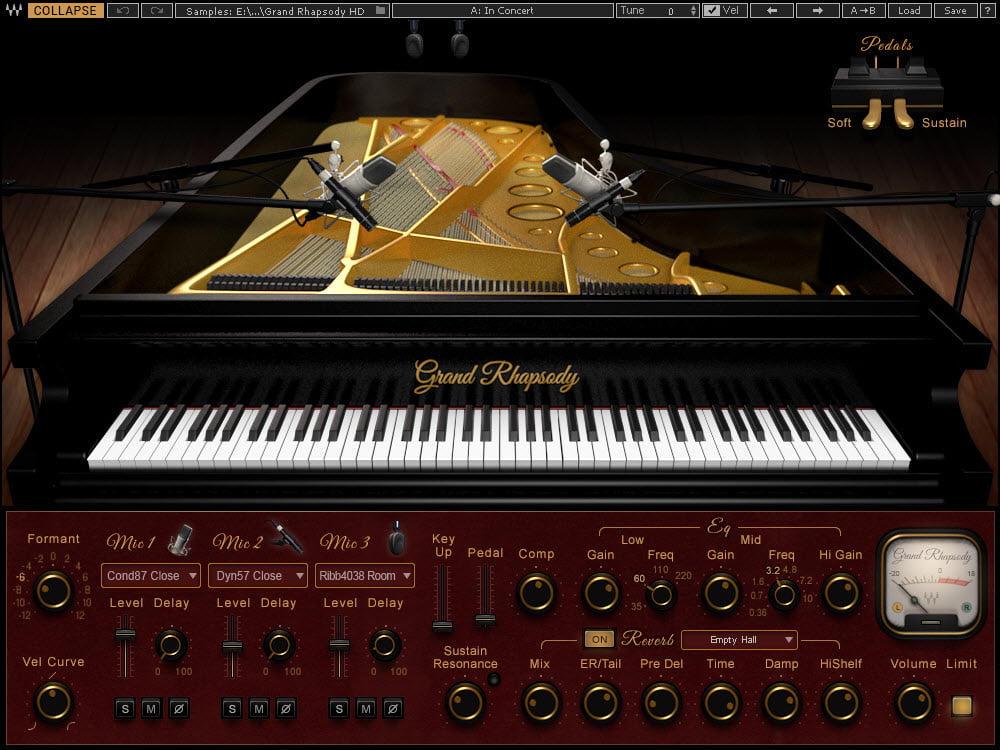 Waves Grand Rhapsody Piano is a beautifully sampled piano library that sounds realistic and can stand out in a mix. It is based on the Fazioli F228 grand piano, the same piano used on Adele's "Hello".
Included in the interface are several options, you can blend up to 3 microphones, use the included reverb, compression, and EQ. And of course adjust the level of key up and foot pedal noise.
You have the option of downloading two versions of the sample library. The SD version is 6.2GB and the HD version is 14.1GB
You can download one or both and switch between them.
In the video you can see how to use this piano and hear how it sounds.
About Post Author