BRAINWORX bx_rooMS Reverb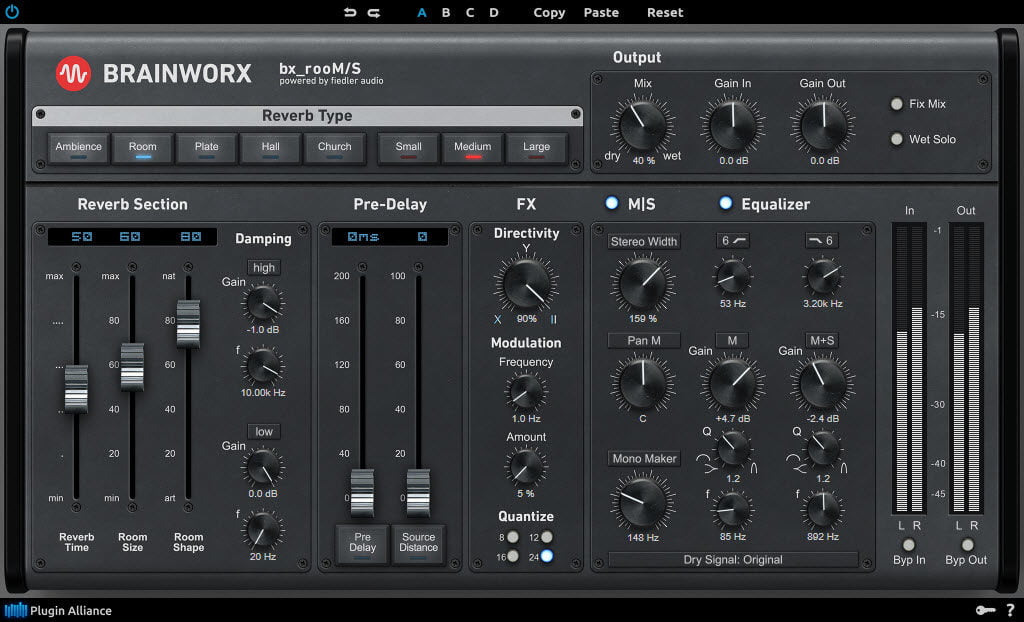 Brainworx bx_rooMS is an awesome reverb plugin loaded with all of the options you would expect in a high-quality algorithmic reverb plugin.
But, BRAINWORX didn't stop there! They have also included features that other reverbs don't have.
This reverb includes M/S (Mid/Side) controls, EQ, modulation, the patented Mono Makers, modulation, and more.
This is a reverb you will be reaching for over and over again.
Watch the video below to see how all of the controls work and to hear several samples.
About Post Author