BRAINWORX bx_delay 2500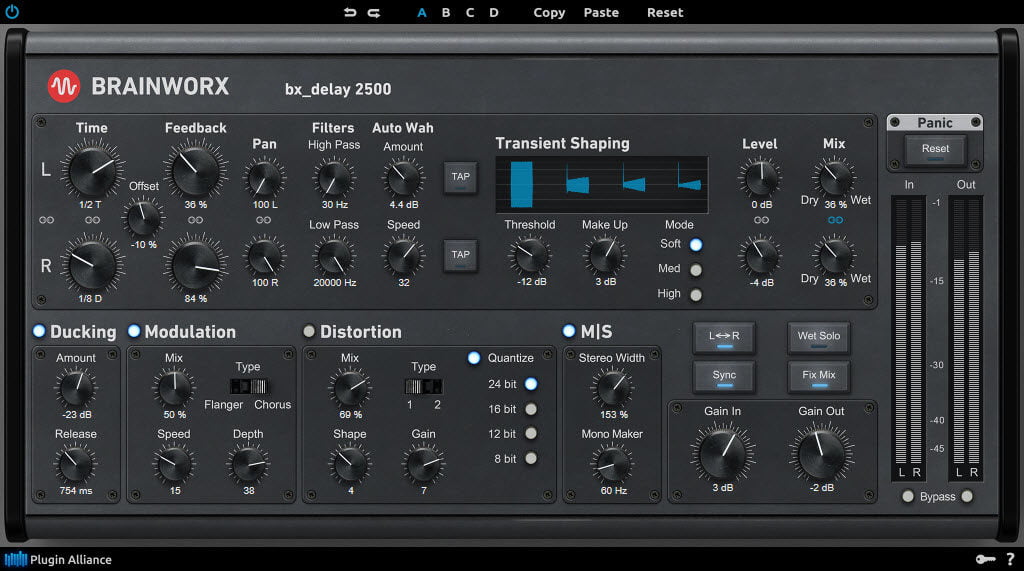 BRAINWORX bx_delay 2500 is a creative delay that includes features like modulation, distortion, ducking, and M/S control.
You have controls for each side of the stereo signal. Delay the right channel differently from the left, pan each side separately, even adjust the level of the delay per side.
Use the included Ducking control to duck the delayed signal out of the way and allow it bloom on when there is room.
Adjust the width of the delay with the Stereo Width control, but also keep the low end under control the Mono Maker control.
In the video below we'll go over every parameter to see and hear how this awesome delay works.
There is no .pdf manual for this plugin, so watch the video to see how everything works.
About Post Author