Change the Default Save Location for Songs and Projects in Studio One
The default location where songs are saved will be your OS drive in the documents folder. But, it's always a good idea to have a dedicated recording drive, this can lead to better performance as well, especially with hard drives.
To change the default location, go to, Studio One > Options > Locations > User Data and select the new location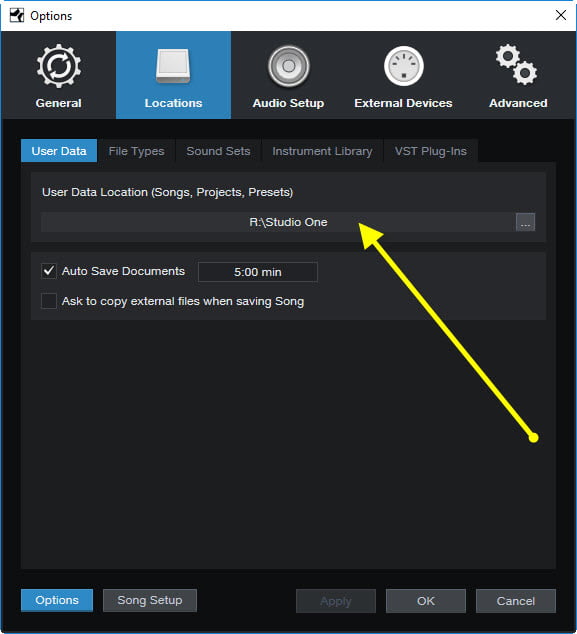 Now, when you start a new Song or Project, the default location will be the secondary hard drive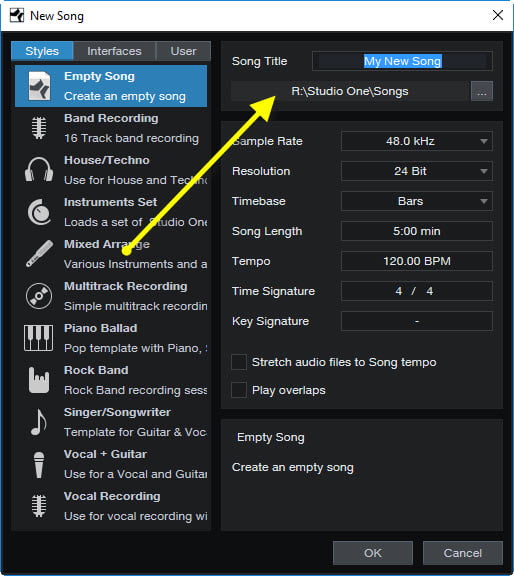 It's a good idea to record to a non-OS drive to prevent maxing out the bandwidth of your OS hard drive. The less your OS drive has to do, the better Studio One will perform.
Also, this will keep you from filling up your OS drive with tons of audio files.
If your OS drive malfunctions, you'll still have your audio files.
If you need to re-install your OS, you won't have to worry about moving your audio or losing something.
You can use an external drive to record to, just make sure its a minimum 7200 RPM or SSD. The connection should be USB 3, E-SATA, or Thunderbolt.
Or use another internal hard drive. It should be a minimum of 7200 RPM or preferably an SSD.
About Post Author