BASS SCULPTOR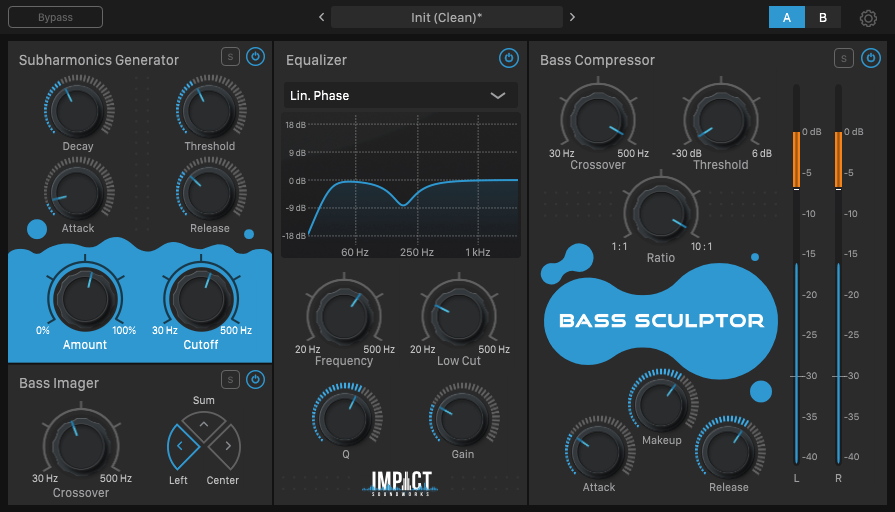 Bass Sculptor from Impact Soundworks is a multi-fx plugin with all the tools you need to shape your low-end.
Bass Sculptor includes a Subharmonic Generator, Imager, EQ, and Compressor.
Use it to make tracks hit harder, or tighten up the low-end.
Turn a weak kick into a monster banger with enough bass to rattle windows.
Add some thickness to a bass track or turn it into a sub destroyer!
And it's not just kick and bass. Use Bass Sculptor on any source to shape the low end.
Tighten up a rumbling piano, use on guitar to make it sound like a bass is playing along, put it on strings to generate a cinematic low end, or even try it on vocals for some cool effects.
Check out the video to see and hear it in action.
VIDEO
Bass Sculptor is VST, AU, and AAX compatible.
About Post Author