DS DRUM RCS ESSENTIALS
Red Pack Drums DS Drum RCS Essentials for KONTAKT are production ready drums. That means you can focus more on creating, and less on mixing.
This drum library is based on the boutique Rebel Custom Shop drums from DS Drum, these are EXPENSIVE DRUMS! It runs in Native Instruments Kontakt, either the full/paid version, or the FREE Kontakt Player.
DS Drum RCS Essentials includes 3 kits, 10 snares, and 12 cymbals.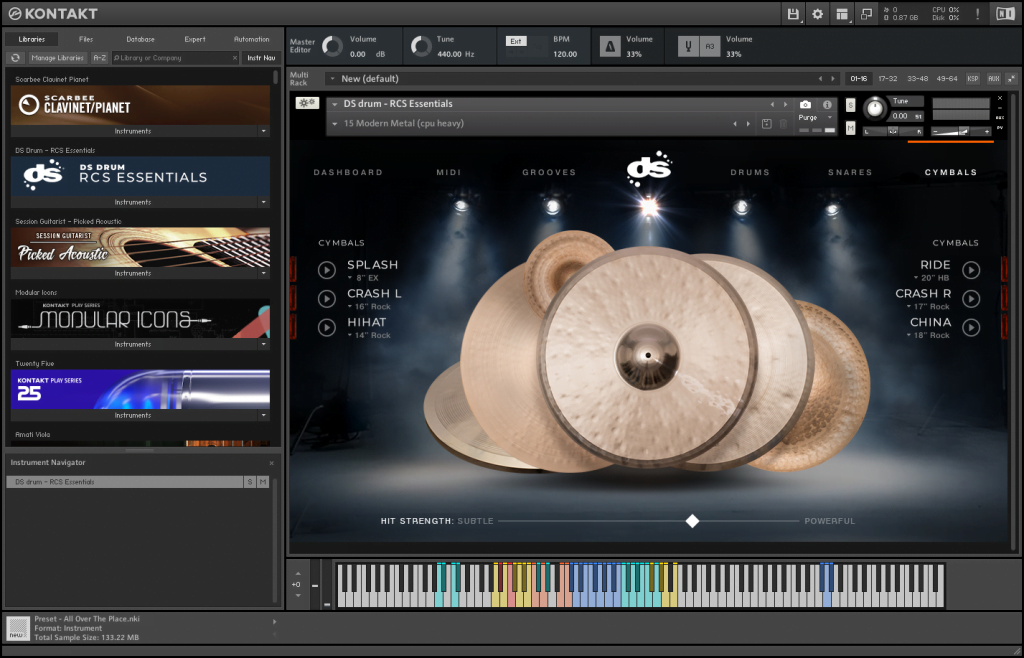 The MIXER let's you dive in and control every aspect of each drum and microphone. Easily access all of the mics: Close, Overheads, Room, etc… and use the included FX to dial in each channel.
The MIDI page is your MIDI Map controls. It is full featured and easy to use. Of course it includes manual control and MIDI learn so you can quickly setup your MIDI map for an electronic drum kit, keyboard, or MIDI loops.
From the GROOVES page you can preview the included MIDI and drag it into your DAW. You can also import your own MIDI into DS Drum RCS Essentials, but in most cases this is not necessary. Instead you can simply drag and drop your drum MIDI loops directly into your DAW from the File System, or use the Browser in your DAW to preview MIDI through DS Drum RCS Essentials, and then drag it in.
Of course you can also play in your own MIDI using a keyboard, drum pad, electronic drum kit, etc… Or program your MIDI in your DAW with the Pencil tool.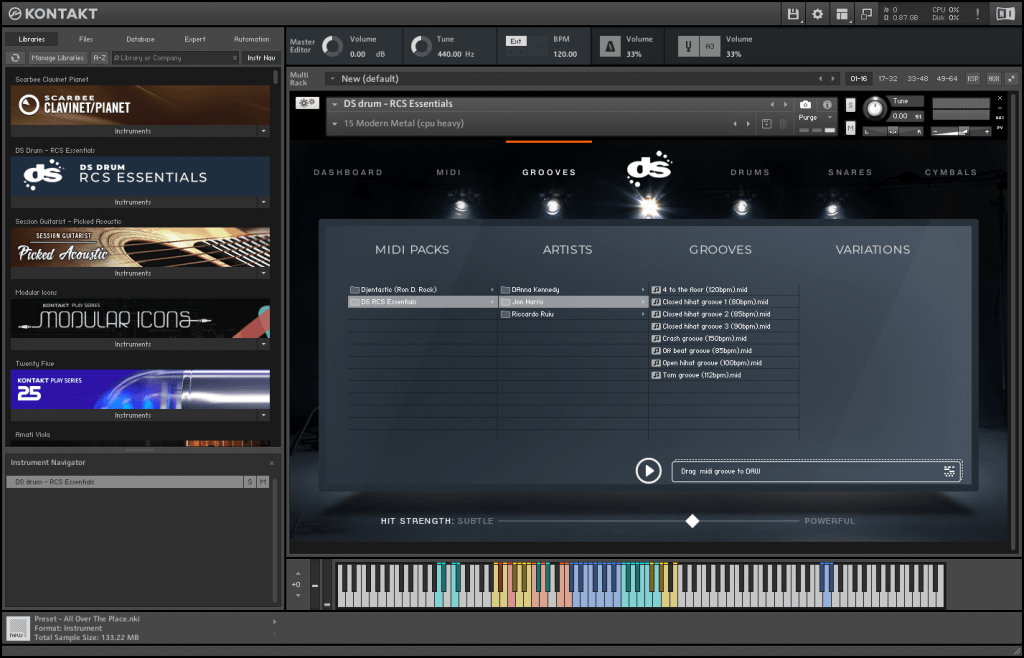 These are high quality sounds that are ready to be used. Since the drum samples are already prepared, you won't have to spend hours mixing your drums with several plugins, they will sit right in with the mix (of course you'll still need some compression on the Master to glue it all together).
But, you can also use multiple outputs and record each drum to its own track and then use your own plugins to mix if you prefer.
VIDEO
GET Red Pack Drums DS Drum RCS Essentials HERE
About Post Author