How to Remove Mouth Noises from any Voice Track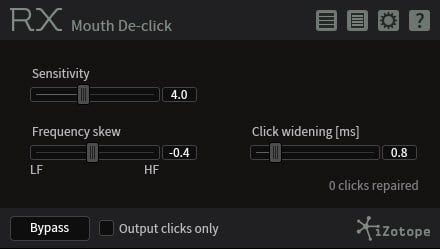 How to remove mouth noises, like clicks and pops from your Podcast audio, YouTube video voice-over, or dialogue track.
iZotope Mouth De-click is an awesome plugin that will quickly remove all kinds of mouth noises so your voice track sounds clean and clear and not annoying! Watch the video to see how.
Mouth De-click is a part of the iZotope RX bundle. You can also get it in the Music Production Suite. It's compatible with all DAWs (VST, AAX, AU)
About Post Author