PRO TOOLS RE-OPENS AUTOMATICALLY – HOW TO FIX IT
If you close down Pro Tools and it automatically re-opens, there are a couple things you can try.
You can manually shut down Pro Tools in Task Manager to prevent it from opening again.
You can trash preferences.
You can update to the latest iLok License Manager.
Manually Shut Down Pro Tools
To manually shut down Pro Tools and keep it from re-opening, press Ctrl+Shift+Esc to open Task Manager.
Find 'Pro Tools Application', right-click, and choose 'End Task'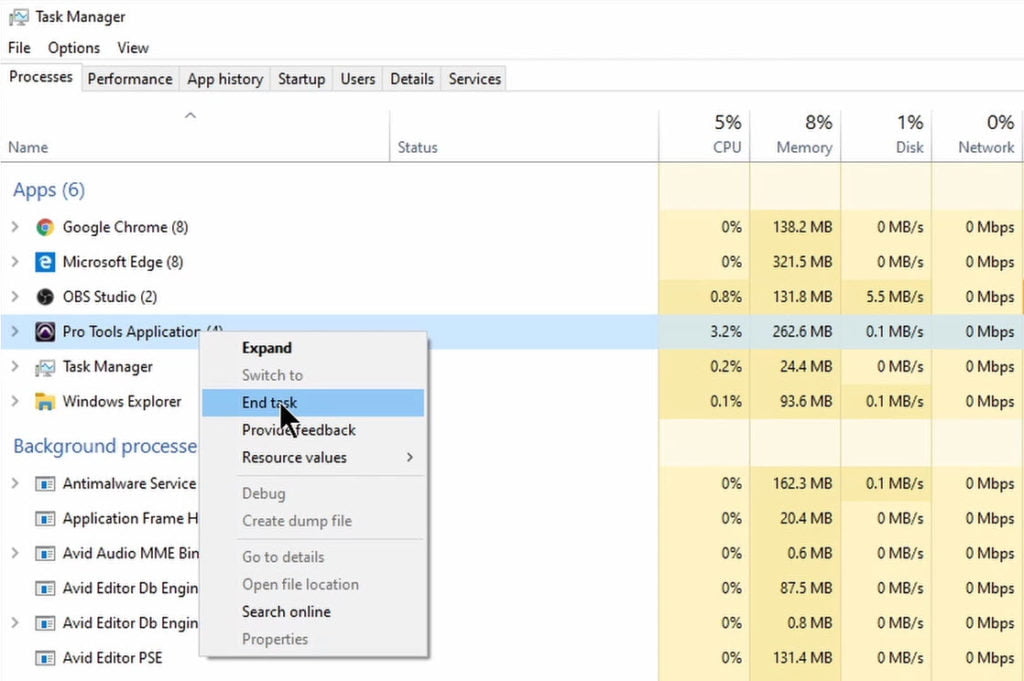 Trash Preferences
While manually ending the Pro Tools process works every-time, we can prevent this from happening further by trashing preferences and/or updating the iLok License Manager.
Some people need only one solution, others may need to do both.
To trash preferences, check out this page
Update iLok License Manager
If trashing preferences alone doesn't solve your problem, you'll need to update the iLok License Manager.
After installing, be sure to re-start your computer.
Download Latest iLok License Manager
And that's it.
The next time you shut down Pro Tools, it will actually stay closed.
About Post Author