Pro Tools – Choose where to Save Sessions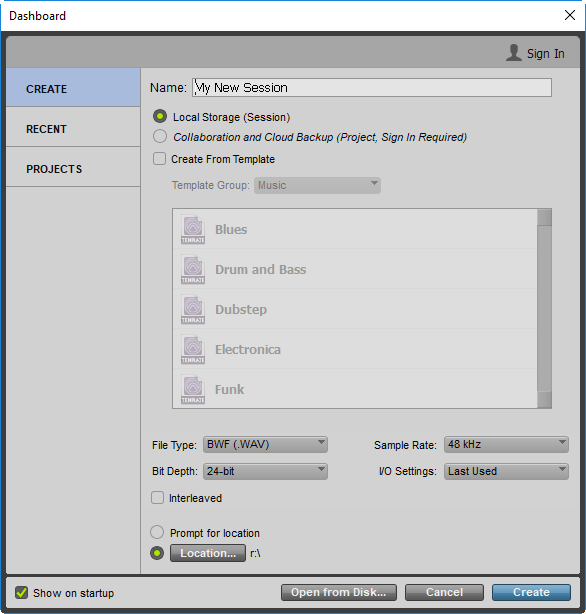 Pro Tools will let you choose the location of where you wish to save a Session. This will be the location where the Session file is saved and where the audio will be recorded to.
You have two options –
Prompt for Location
Location
With Prompt for Location, each time you create a new Session you will be prompted to set the location on your hard drive/folder.
With Location, you can set the location once – and every time you create a new Session it will automatically be saved in that location.
Which ever you choose, it's best to record to a non-OS hard drive/SSD.
About Post Author