PRESONUS SPHERE
EVERYTHING YOU WANT TO KNOW
Presonus Sphere – money grab or amazing deal?
So what is Presonus Sphere?
Many people think of it as just a subscription to Studio One, and you do get Studio One Professional, but you also get much more.
Things like Notion, a bunch of plugins and loops, the collaboration and backup features, Cloud Storage, exclusive tutorials, expert chat, all updates to Studio One and Notion, and new plugins and new sample packs when they are released.
In the video below, we'll go over what's included, how to use the Cloud and Collaboration features, and compare the price of subscribing to PreSonus Sphere vs. purchasing Studio One.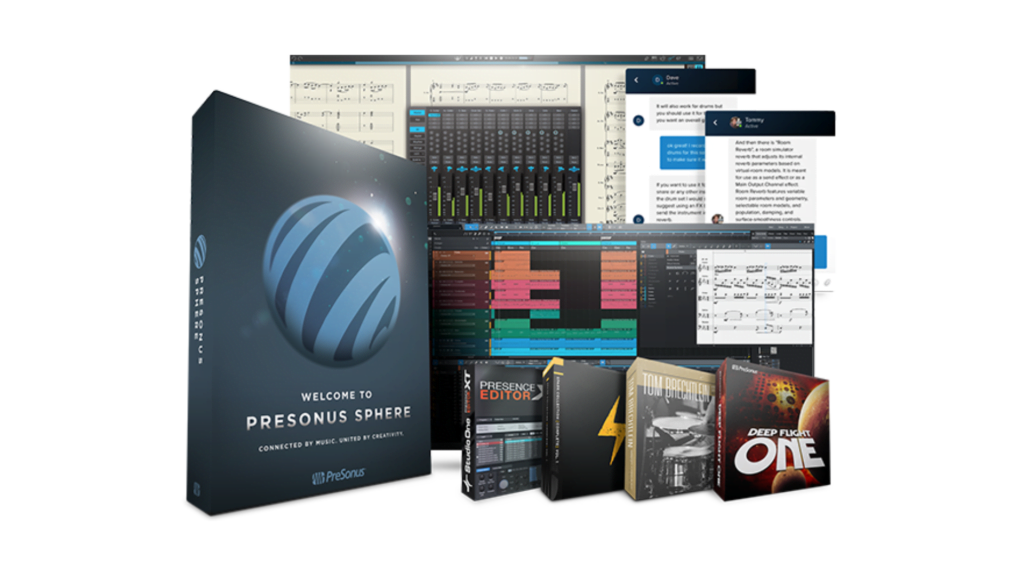 Besides all of the extra plugins, Presence XT Add-ons, sample and loop packs, and Notion (which is notation software for composing) – one of the standout features in my opinion is the Collaboration and Cloud features.
What makes PreSonus Sphere different is that you can collaborate with anyone – even if they don't subscribe to Sphere.
In fact, they don't even have to use Studio One!
So you can collab with people who use Reaper, Pro Tools, Cubase, Logic, an app on their iPhone, etc…
Of course a collaboration is easiest with Studio One since the Cloud is integrated into Studio One – but if someone is using a different DAW, no problem. They can easily download the tracks and throw them into their DAW, record new tracks, and upload them to PreSonus Sphere. (Watch the video to see this in action)
But even if you don't collaborate with other people, the Cloud features are still very useful.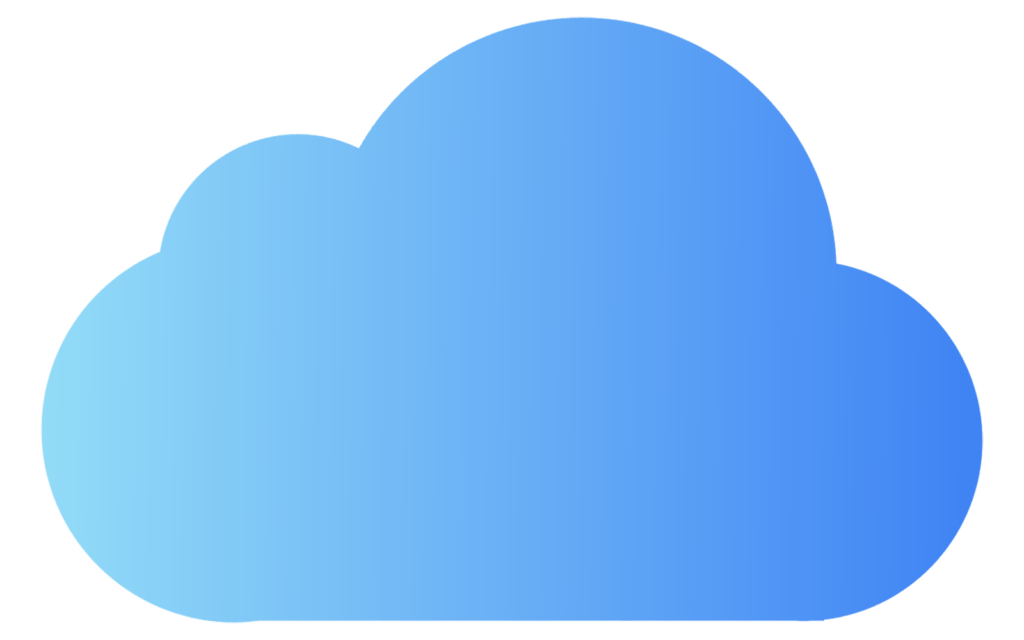 With the Cloud features, you can backup and restore your Studio One settings.
So if you have Studio One setup just the way you want and you replace a hard drive, or get a new computer (among other things), you can Restore your Studio One settings and be up and running in no time.
You can use the Cloud to store tracks or even full songs, and then access them on the same system or a different system.
That means you could start a song using a laptop, throw the whole session into a Workspace, and then restore it on your desktop computer to finish.
Or start a song on your iPad or Android device, upload those tracks to a Workspace, and access them directly in Studio One.
It's hard to properly describe these features only using words, you really need to see it in action to appreciate how cool this can be – so check out the video below.
VIDEO
When you compare the price of subscribing to PreSonus Sphere vs. buying Studio One outright, you can see that PreSonus Sphere is actually a great deal.
Especially if you normally upgrade when a new version comes out.
Since there are no upgrade costs with PreSonus Sphere, you'll always be on the latest version of Studio One and Notion.
If you haven't watched the video yet, be sure to check out the section where pricing is compared.
PreSonus Sphere is available on a Monthly or Yearly plan, and you can cancel anytime with no penalty.
You can subscribe to PreSonus Sphere directly on the PreSonus site, or pick it up at Plugin Boutique or Amazon.
Affiliate Disclosure: This site is an Amazon affiliate that earns money when people use our links. You get a great deal and we can keep providing content for free.
About Post Author