WAVES CLA NX
REVIEWED
Have you ever wanted to mix in Chris Lord-Alge's legendary Mix LA Studio?
Well, now you can with WAVES CLA NX, and all you need is a pair of headphones.
Waves CLA NX models CLA's Mix LA Studio exactly. It also includes 3 different monitor sources – including a boombox to check your mix on smaller speakers.
Like the other NX plugins, CLA NX is compatible with the NX Head Tracker, or you can use a webcam for head tracking.
The Headphone EQ will further filter the sound for specific headphones, but you can use any headphones you wish – even if they are not on the list.
Head Modeling will make sure the head-related transfer function is as accurate as possible, so it's more like YOU are in the Mix LA Studio.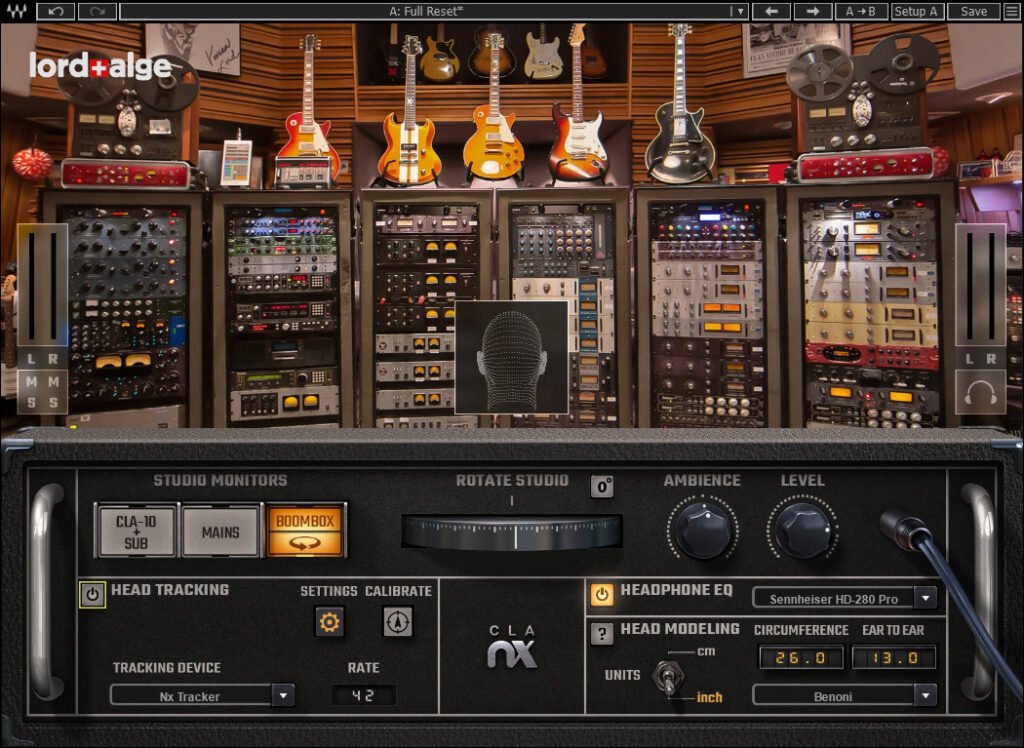 The purpose of a plugin like CLA NX is to help make better mixing choices while wearing headphones.
In the real world, you have cross-talk, reverberation, head-related transfer function, and a sense of space and depth that you don't have when the sound is getting injected directly into your ears.
So with CLA NX, you can regain that sense of space which can help you make better decisions while mixing on headphones.
This is very important when it comes to position/panning, low & high end, modulation FX, Reverb, Delay, and other effects as well.
Sure, you can explain all of this with math, but it's best understood by simply HEARING IT FOR YOURSELF!
Checkout the video below, it will go over all the concepts you need to understand and show how CLA NX works.
VIDEO
Waves CLA NX is VST, AU, and AAX.
Place CLA NX on your MASTER OUTPUT. Remember to BYPASS it before you bounce out your mix.
Affiliate Disclosure: This site is an Amazon affiliate that earns money when people use our links. You get a great deal and we can keep providing content for free.
About Post Author