It Might Get Loud DIESWITCH DRUMS The Definitive Guide
The Definitive Guide on how to use DIESWITCH DRUMS from It Might Get Loud.
Dieswitch Drums is a drum plugin virtual instrument that brings you the sounds of early 2000's New England Metalcore drums. It is VST/AU/AAX compatible.
Dieswitch Drums includes mix ready sounds. You can load it up and immediately start playing with a professional drum sound.
In this video I will focus on how to use Dieswitch Drums. We'll look at the basics of the interface and focus on routing. There are no effects included, so if you wish to further mix the drums, you will need to route the drums into different tracks in your DAW and apply your own plugins – I'll show you how to do that in this video.
I'll be using Pro Tools, but the routing process is similar for other DAWs.
DIESWITCH DRUMS are mix-ready!
Get a brutal, crushing sound right out of the box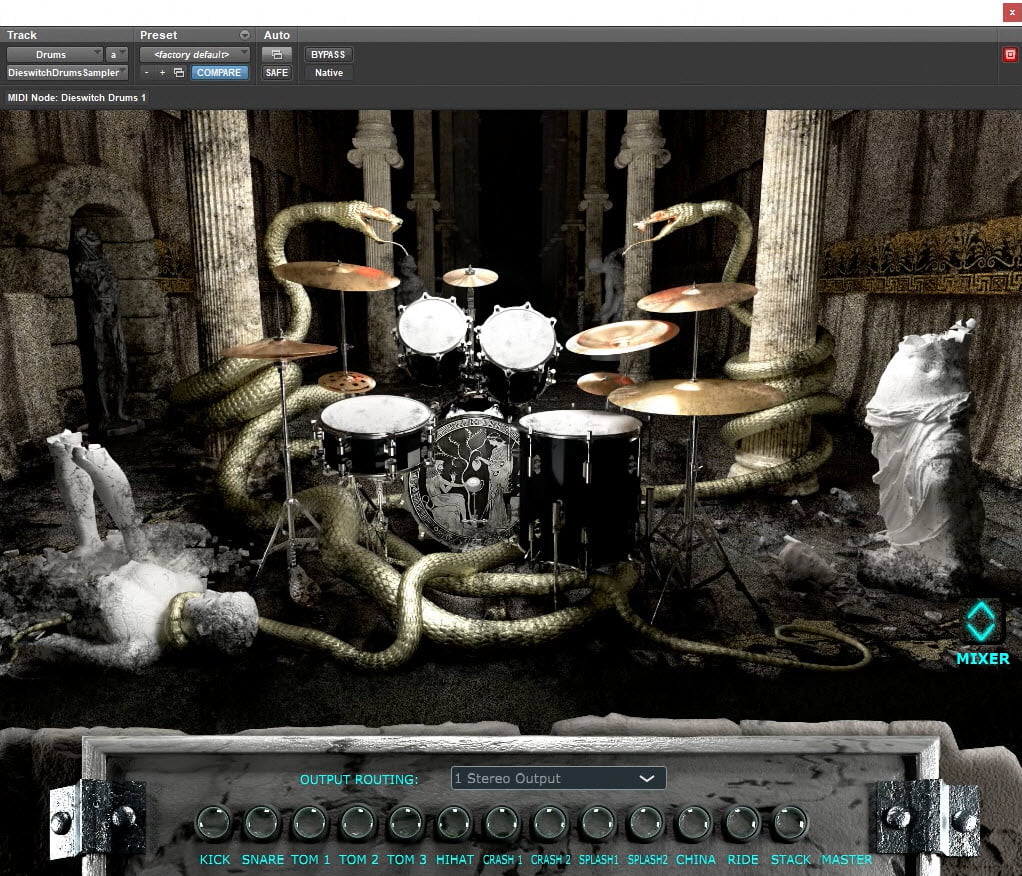 https://youtu.be/ntpV4jC4Pc0https://youtu.be/YwHqWm90JlY
Check out DIESWITCH DRUMS here
About Post Author