BIG WAVEFORMS IN STUDIO ONE
In Studio One, you can increase the size of your waveform by using the "Data Zoom" control located at the bottom right of the page.
This control does NOT increase the volume, it just makes the waveform bigger.
The 'Data Zoom' control also works in the Edit view and it's independent from the other control. You can also use 'Data Zoom' to make your MIDI notes larger.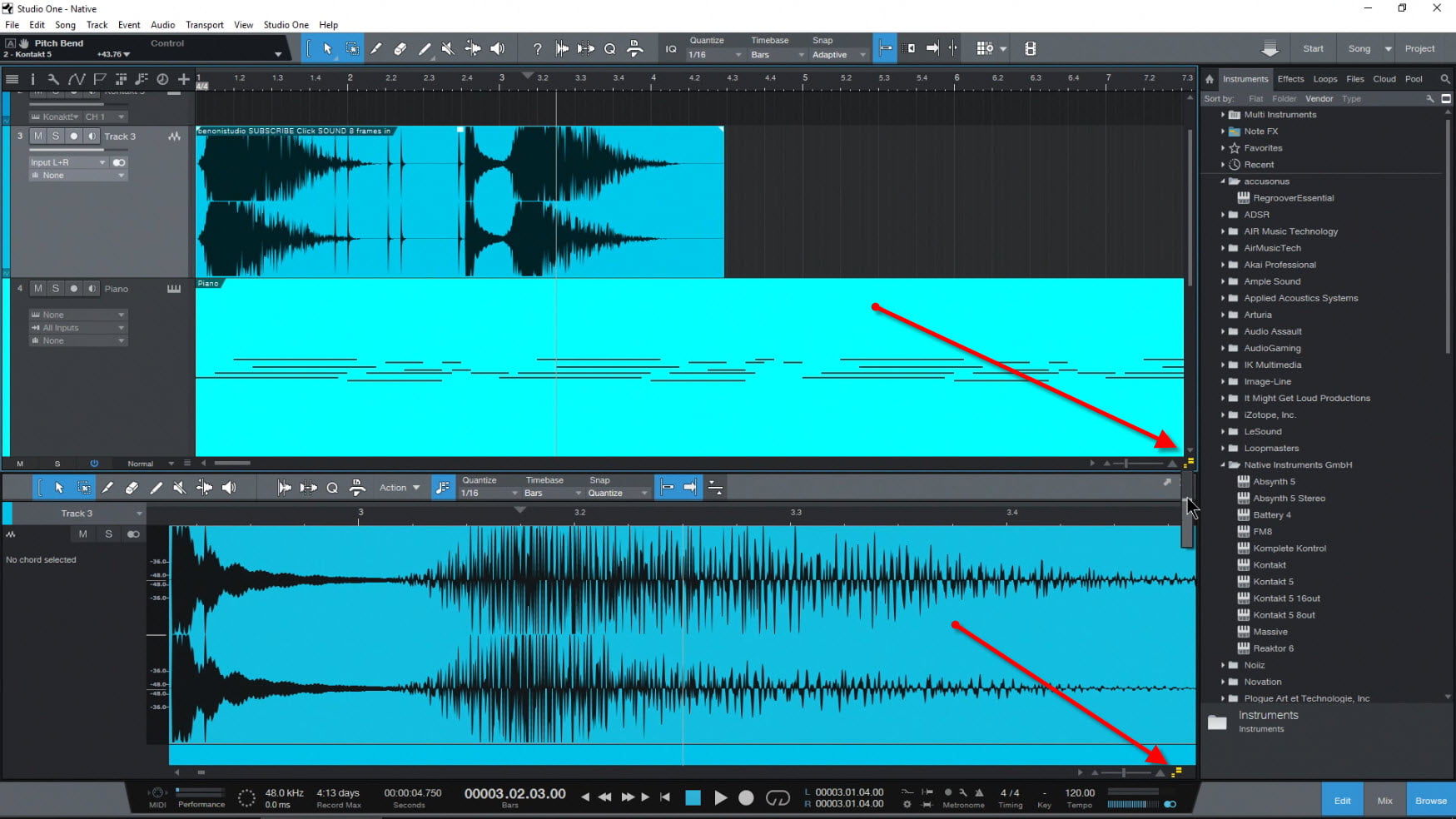 VIDEO
About Post Author