PLUGIN ALLIANCE INSTALLATION MANAGER & ACTIVATION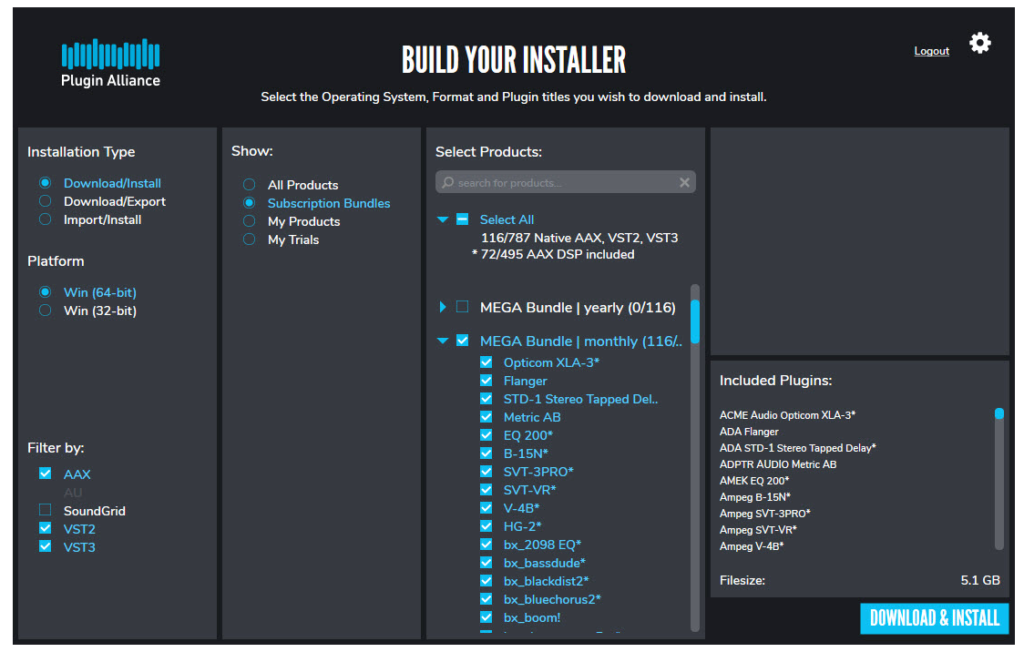 The Plugin Alliance Installation Manager is the easiest way to install your plugins, especially when you have a subscription to one of the bundles, like the MEGA Bundle which currently has almost 120 plugins!
Don't worry, with the Installation Manager you can download and install ALL of your plugins at one time.
You can quickly filter by plugin format as well (VST2, VST3, AU, AAX). So, if you only work in Pro Tools, you don't need to download the VST versions, or if you only work in Studio One, you can exclude AAX, etc….
(The more formats included, the LARGER the download will be)
And, plugin activation is just as seamless and fast.
You'll get 3 licenses for each plugin you own or have a subscription for.
You can place these licenses (all at one time if you want) on your computer hard drive, or activate a USB flash drive – ANY USB flash drive.
You can even use the same flash drive you use for Waves plugins!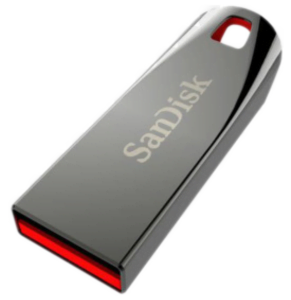 When you activate a flash drive, you can take it to ANY computer you work on, and your Plugin Alliance plugins will be activated and ready to go.
(You still have to install the plugins on each computer you want to use)
In the video we'll go over Online installation, Offline installation, Online activation, Offline activation, and cover a few tips for those who have several computer, or work at different locations.
For example, if you have several studio computers, you don't need to download the same files over and over again on each system!
You can simply use the Download/Export function to create a single plugin package that includes all of your plugins. Then move this file to each computer and use the Import function of the Installation Manager to install your plugins.
Pretty sweet.
0:00 – Intro
0:25 – Basics & Installing on Internet Connected Computer
2:32 – Activation on Internet Connected Computer & Flash Drive Activation
3:47 – Managing Authorized Devices and Licenses
4:42 – Offline Activation
5:17 – Install Plugins on Offline Computer or Multiple Computers (with internet too!)
7:09 – Tips for those using Multiple Computers
7:41 – When New Plugins are Released
Download the Plugin Alliance Installation Manager
Watch our PLUGIN ALLIANCE Playlist on YouTube
Affiliate Disclosure: This site is an Amazon affiliate that earns money when people use our links. You get a great deal and we can keep providing content for free.
About Post Author