Studio One – How To Add Native Instruments Plugins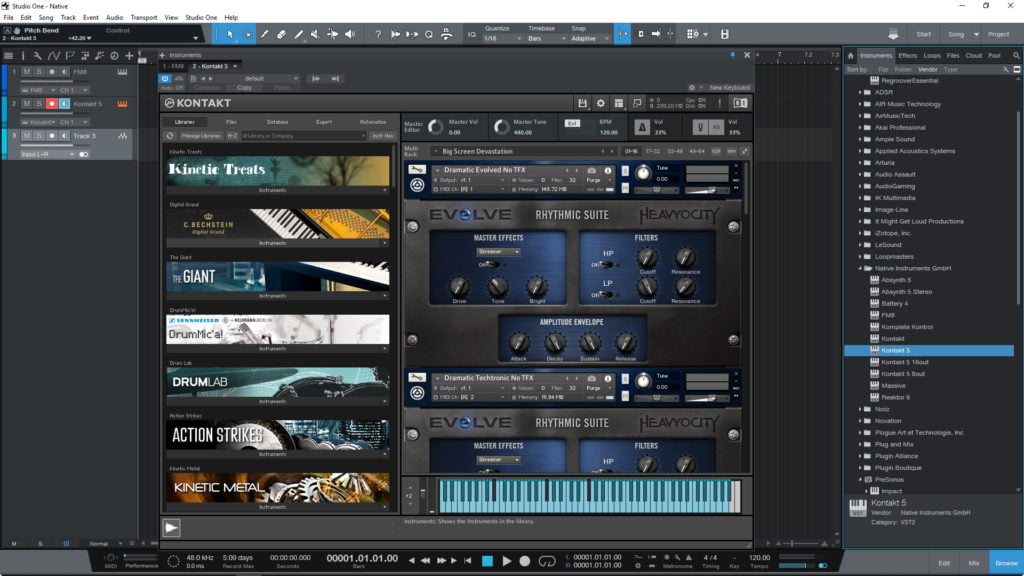 How to add Native Instruments plugins (VSTs) in Studio One 4.5
When you install Native Instruments plugins through Native Access, the default location is it's own folder –
C: > Program Files > Native Instruments > VSTPlugins 32/64
However, this path is not included in Studio One by default, so you will need to manually add it.
In Studio One, click, Studio One > Options > Locations > VST Plugins
Click 'Add'
And navigate to the Native Instruments VST plugins folder. Hit 'Apply' and Studio One will scan the plugins.
Then, you should have all your Native Instruments plugins in Studio One. If they are not showing, try restarting Studio One Pro.
About Post Author