How to Delete or Rename Track Presets in Pro Tools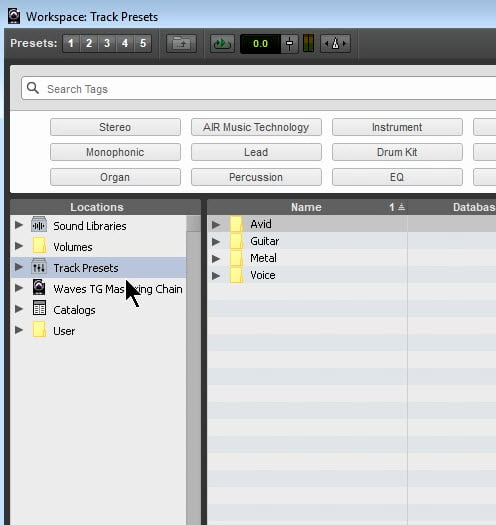 If you have too many Track Presets in Pro Tools and need to delete some, or you want to rename a track preset, it's very simple to do through the Workspace in Pro Tools.
You can also change the associated track data for each preset too.
If you want to know how to create and use Track Presets in Pro Tools go here.
Recalling the Inserts of Track Presets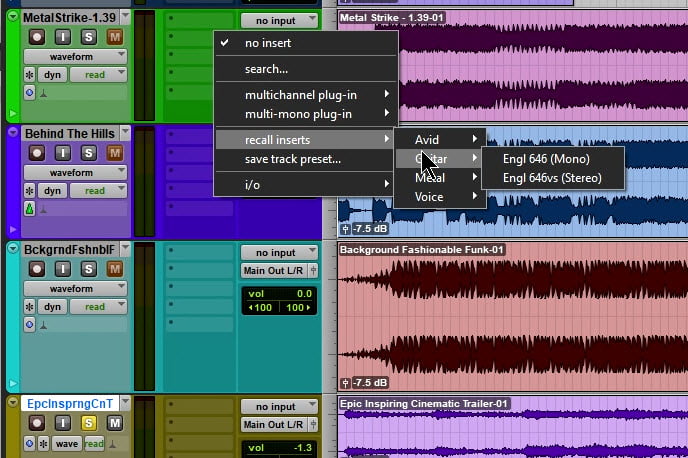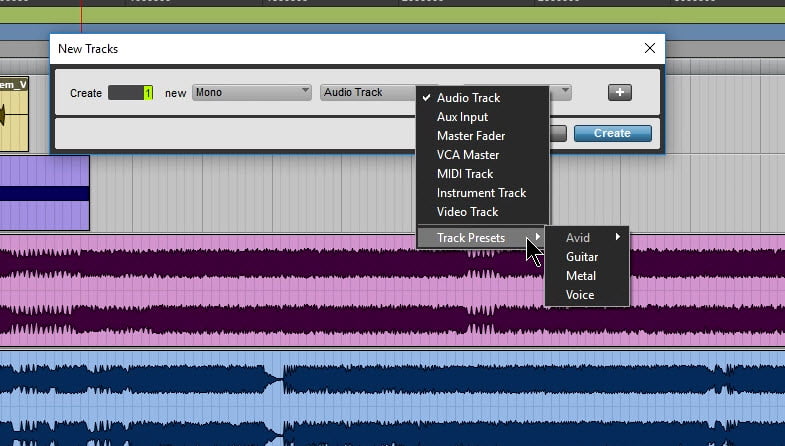 Recalling Track Presets from New Track Menu
To Delete/Rename/Modify your Track Presets
Go to WINDOW > New Workspace > Default
Or use the Keyboard shortcut Alt+I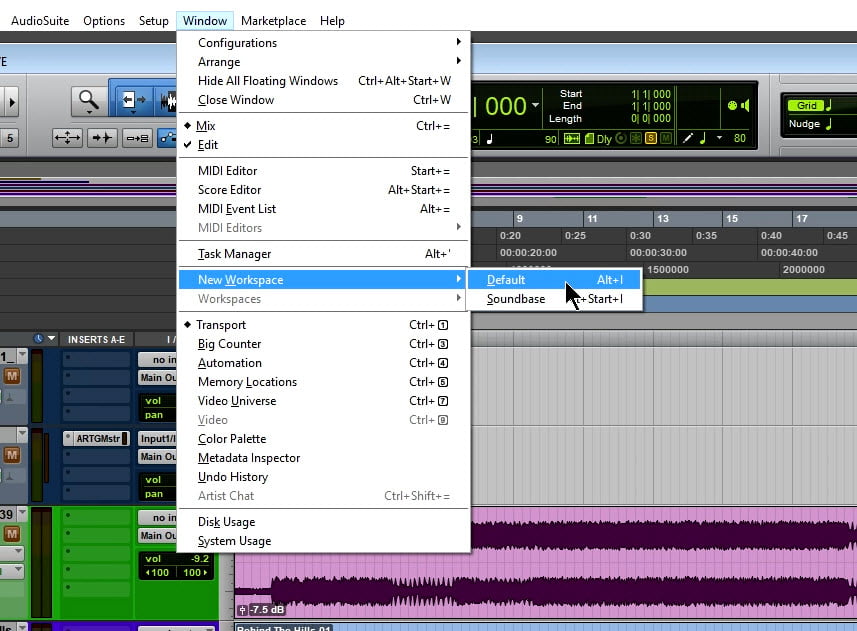 Choose 'Track Presets' to see all of your saved Track Presets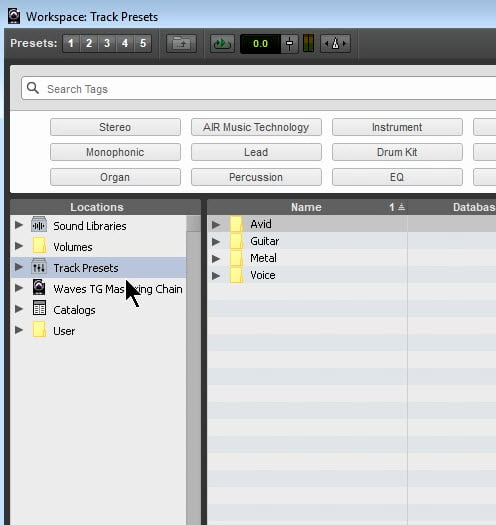 Select the Track Preset you want to Delete
Right-Click and select Delete
Or press Delete on the Keyboard
From this menu you can also Rename your Track Presets or modify them.
You can also find your Track Presets in the file system and delete or rename from there.
The default location is –
Windows: C:/Usersusername/Documents/Pro Tools/Track Presets
Mac: Macintosh HD/Users/username/ Documents/Pro Tools/Track Presets
About Post Author