WAVES ABBEY ROAD TG MASTERING CHAIN
DEEP DIVE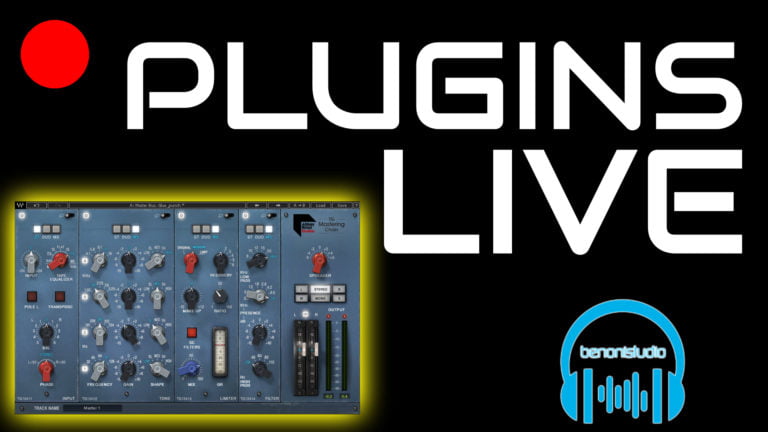 Checking out Waves Abbey Road TG Mastering Chain in this live streamed video. Everything will be covered in this one video.
In this video I will master 4 songs live using only Waves TG Mastering Chain. I will also delve DEEP into HOW TO USE THIS PLUGIN.
You will see how each module works; Input, Tone, Limiter, and Filter. You will understand how to find the frequencies you want to adjust and learn what the different filter shapes mean AND how they sound.
I will even run a sine wave through the TG Mastering Chain and analyse the changes with iZotope Insight so you are confident in completely understanding this plugin. Including the Stereo and Mid-Side modes.
Besides mastering 4 songs, we will also use this plugin on single instruments. While TG Mastering Chain is meant for mastering, you can also use it for mixing tasks.
The Waves Abbey Road TG Mastering Chain is modeled after the EMI TG12410 Transfer Console.
It is AAX/AU/VST
Windows and Mac compatible.
Waves Abbey Road TG Mastering Chain plugin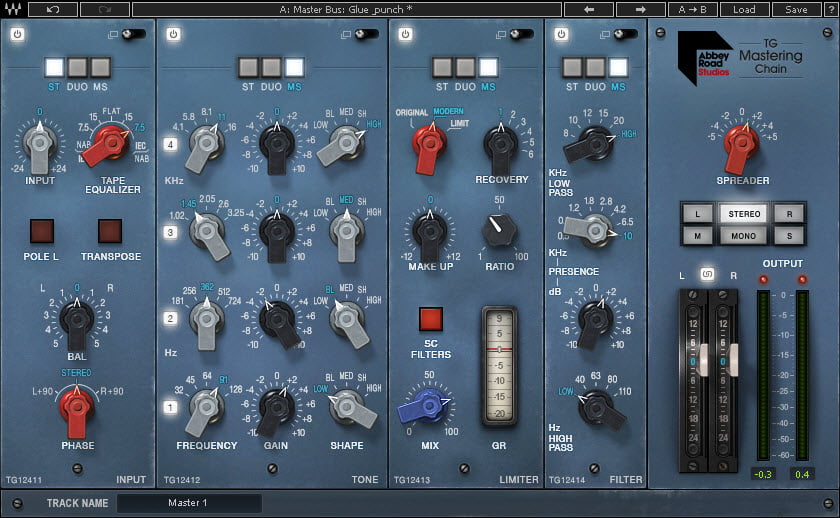 After using this plugin for awhile I am confident in recommending it.
As you can hear in the video, with the correct changes, you can unmask your mix and really make it hit hard and bloom. It's worth grabbing the demo and checking it for yourself.
TIMECODE
02:00 – Start
04:32 – Look at TG Website
06:54 – Included Components
08:00 – Mastering a Metal Track & Basics
22:51 – The Instruction Manual
30:47 – EQ Filter Shapes Explained (Low, BL, MED, SH, High)
43:26 – Mastering a Rock Track
1:02:09 – Analyzing the Filters and Seeing What They Do
1:14:00 – Mixing a Vocal
1:22:56 – Mixing a Piano
1:30:20 – Mixing a Drum Kit
1:39:42 – Mastering a Cinematic Track
1:46:00 – Mastering a Modern Funk Track
1:53:18 – Wrap-up and Ending
Checkout Waves TG Mastering Chain here
About Post Author