Heavyocity EVOLVE vs. EVOLVE MUTATIONS vs. EVOLVE MUTATIONS 2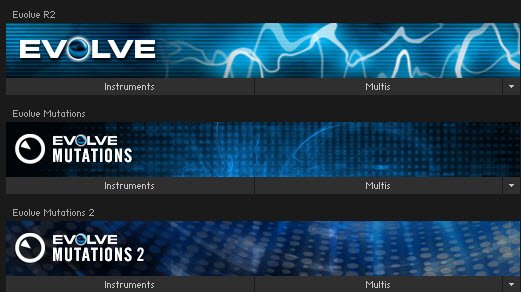 The EVOLVE series from Heavyocity for Native Instruments KONTAKT is legendary. You have heard these sounds on countless movies, trailers, TV shows, and records.
All of the EVOLVE series focuses on cinematic sound design, including rhythm, drums, hits, percussion, stings, tonalities, and FX.
Each library has the same categories of instruments
Rhythmic Suites
Percussive Kits
Stings & Transitions
Tonality & FX


EVOLVE has one different interface called 'Sequences & Arpeggios' that MUTATIONS 1 and 2 don't include.
All of the interfaces are similar with only minor differences.
Trigger FX are included in EVOLVE (the original EVOLVE didn't have Trigger FX, they were added in the 1.5 and R2 update) and EVOLVE MUTATIONS 2. There will not be any Trigger FX in EVOLVE MUTATIONS.
Each library has different content.
EVOLVE has the most content with over 3900 samples, while MUTATIONS has over 1100 samples and MUTATIONS 2 coming in at the same 1100+ samples.
EVOLVE Series Comparison Chart
EVOLVE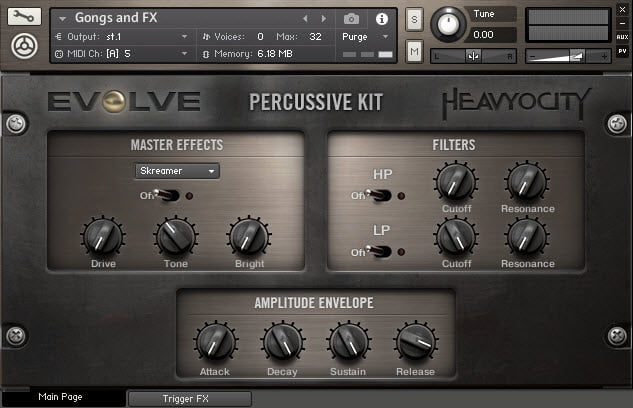 EVOLVE MUTATIONS

EVOLVE MUTATIONS 2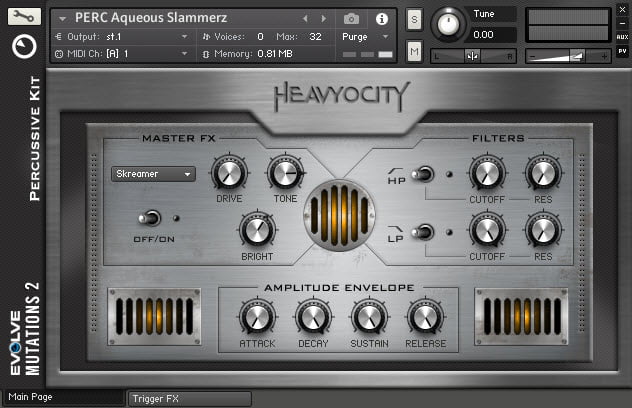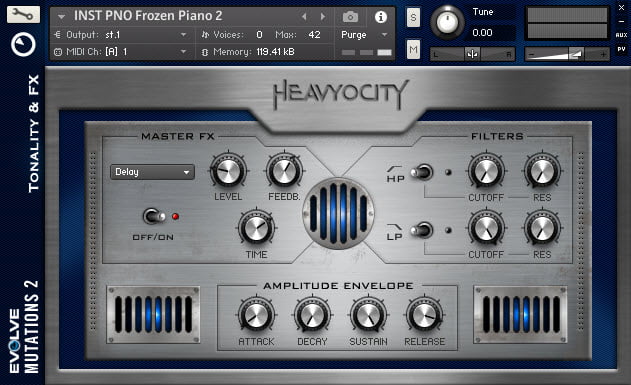 All of the libraries included high quality samples.
You get tons of tempo synced loops, hits, impacts, stings, fx sounds, and a whole lot more – watch the video to hear these samples.
The whole series works well together. You can grab different instruments from each library and create your own epic multi for your next music or video scoring session.
WHICH ONE SHOULD YOU BUY?
I think asking 'which one is better' is the wrong question. They are all great and very usable.
If you are playing in a band would you only buy a guitar and forgo drums and bass? Of course not! That's the same idea for the EVOLVE series, although not exactly the same since each library includes the same types of instruments (rhythms, stings, percussion etc…)
However, each library has different content, and they all work well together.
If you were only going to buy one, then EVOLVE would be the one. And that's simply because it has the most content.
If you were trying to decide between MUTATIONS and MUTATIONS 2, I would say MUTATIONS 2. And that's because MUTATIONS 2 has a better interface and Trigger FX, and I personally like the rhythms in MUTATIONS 2 quiet a bit. Although, I use all the instruments from each library regularly.
There are several ways to buy the EVOLVE series. You can buy them individually, you can buy a bundle, or, the best way, you can buy Native Instruments KOMPLETE ULTIMATE. The full EVOLVE series is included in KOMPLETE ULTIMATE as well as tons of other awesome libraries.
More about the Heavyocity EVOLVE Series
About Post Author