Heavyocity DAMAGE – The Definitive Guide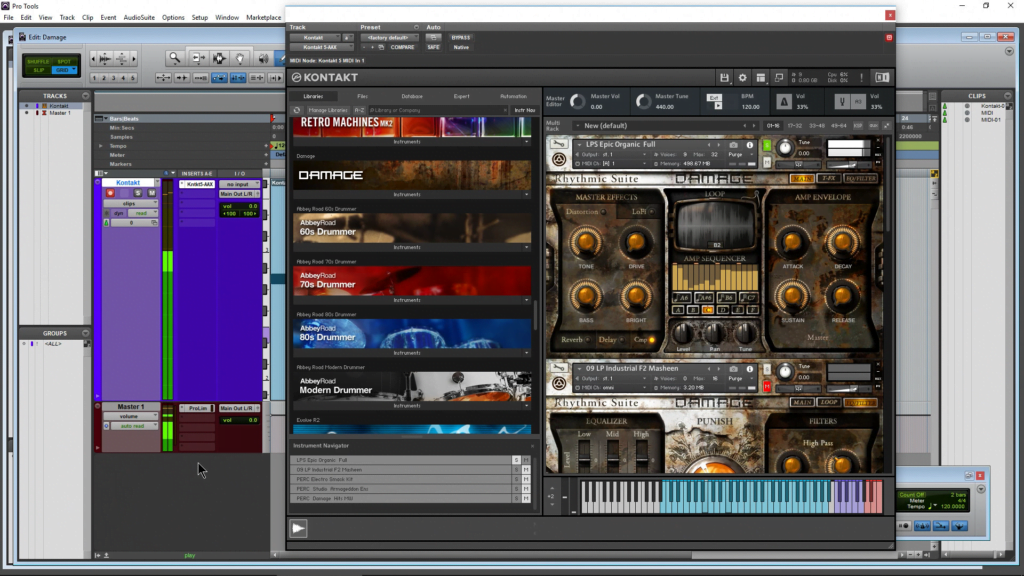 Heavyocity DAMAGE for Native Instruments Kontakt is an epic percussion powerhouse. You have heard these sounds in countless movies and TV shows.
In this video we take a deep dive into DAMAGE. This video will be the same thing as reading the manual. Everything is covered here.
Damage runs in Native Instruments Kontakt. The library takes up around 15-16GB on your hard drive.
Damage is perfect for epic cinematic, and orchestral drum and percussion scores. It includes loops, slices, and kits that make it quick to compose.
There are also several included effects like: eq, filters, reverb, distortion, delay, trigger effects, gating, and the signature Punish effect.
You can buy Damage on its own for around $300, or get it with Komplete Ultimate.
https://www.native-instruments.com/en/products/komplete/bundles/komplete-12-ultimate/
Watch a short demo of what DAMAGE can do
About Post Author