UNLEASH YOUR CAMERA WITH THE ELGATO CAM LINK 4K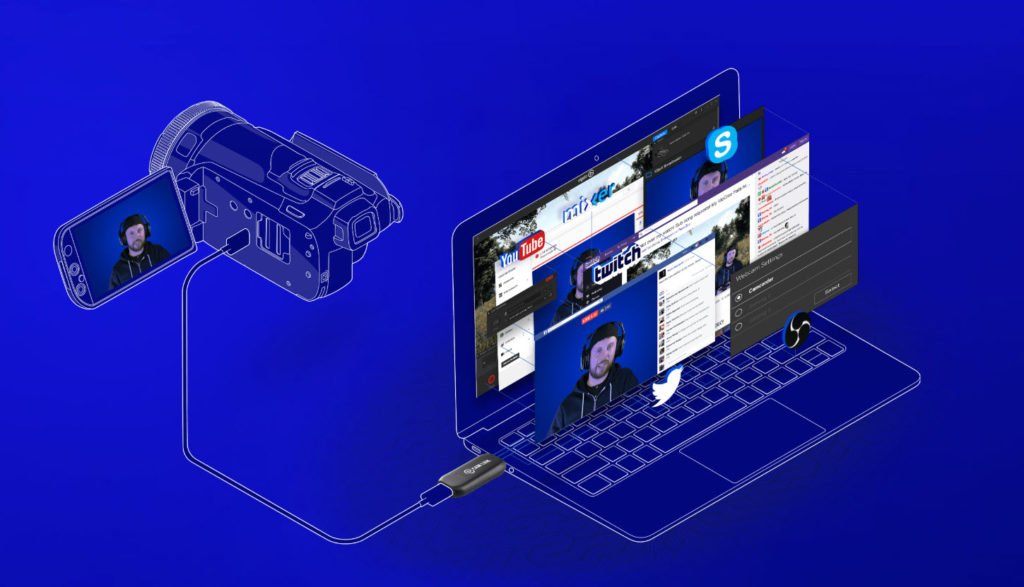 The Cam Link 4K is an HDMI INPUT for your computer. Most computers only have HDMI output – that's what you connect your monitors to.
The Elgato Cam Link 4K gives you an HDMI input and it will connect to a USB3 port. If you use a USB2 port, you will get choppy video.
Why use a DSLR, camcorder, or Mirror-less camera instead of a webcam? Quality!
With the Cam Link 4K you can connect your quality camera to your computer and record directly to you computer hard drive. You could stream using your DSLR, which will give your viewers a much better image. You could use it for podcasts to bring a visual element to your show. You could even connect other HDMI outputs to the Cam Link instead of using a camera.
In this video we will unbox the Cam Link 4K and set it up with OBS Studio. I will be using the Panasonic Lumix G7 mirror-less camera which can shoot up to 4K at 30fps.
Elgato will also supply you with free software to record your camera if you don't already have a favorite. You can get the Elgato Game Capture software for free. Though you don't have to use it. The Cam Link works great with OBS Studio, Streamlabs OBS, the default Camera app on your computer, and anything else that works with a webcam.
Cam Link 4K Supported Resolutions:
3840×2160 (4K) up to 30fps
1920×1080 up to 60fps
1280×720 up to 60fps
720×576 p50
720×480 p60
About Post Author