BABY AUDIO
TAIP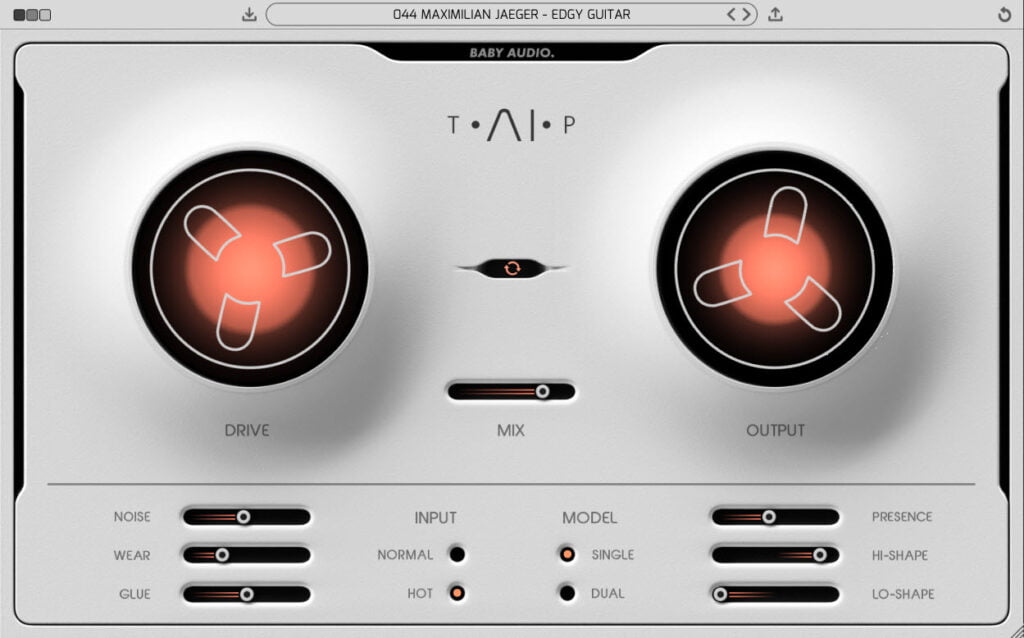 There are all kinds of tape machine style plugins around, and most of them are very good. But what sets TAIP apart is how it was made.
Instead of modeling components of a tape machine, Baby Audio used artificial intelligence (AI) to model WHAT a tape machine does to audio.
Tape machine plugins are used to impart an analogue feel to digital audio, to warm up a track, to saturate a track, or to even take a track into lo-fi heaven.
Tape also has a natural compression to it that just sounds good.
You can really use TAIP on anything. Make a snare bang, dirty up a bass, glue together drums, make a vocal pop through, add some warmth to stale loops, etc…
If you know how tape plugins work, you will be instantly at home with TAIP.
If you don't no big deal, BABY AUDIO TAIP makes it easy.
As usual, Baby Audio has made an attractive interface that is simple to use, and quick to figure out.
VIDEO
Pick it up at BABY AUDIO
Affiliate Disclosure: This site is an Amazon affiliate that earns money when people use our links. You get a great deal and we can keep providing content for free.
About Post Author