AUDIO ASSAULT HELLBEAST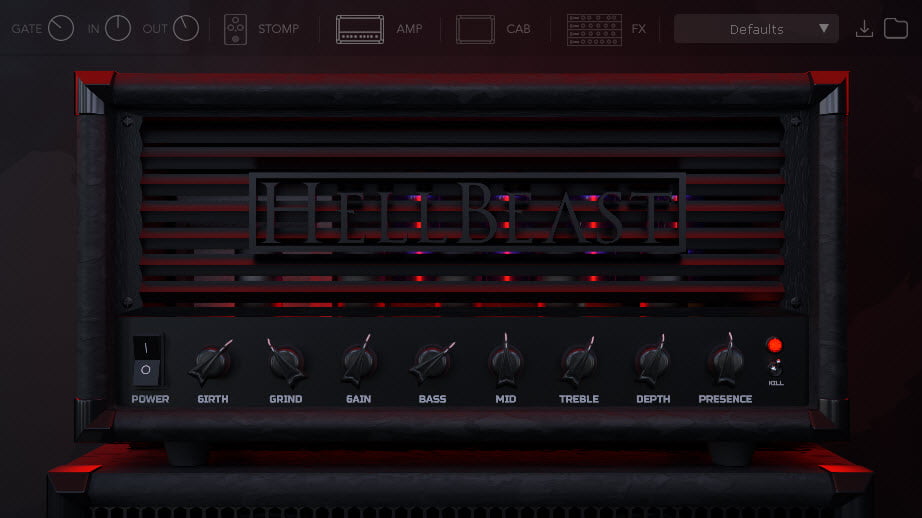 HELLBEAST is an all new high-gain amp from Audio Assault that is different from previous AA amp plugins.
This amp only has one channel and it's HIGH GAIN! This amp is for everything metal, any metal, djent, death metal, speed metal, thrash, nu metal, new american metal, swedish metal, and everything else.
What sets this amp apart from other AA amps is the Cab section.
With HELLBEAST you choose impulse responses instead of a cab and mic. And this amp comes with several impulse responses to choose from.
But, what really makes this amp unique, is you can load your own impulse responses directly into HELLBEAST without any workarounds. You can also load up to two impulse responses at once, essentially giving you a two guitar cab setup.
This amp also a built in FX section that includes an EQ, Chorus, Delay, and Reverb.
And it also includes a Green Screamer stomp when you want to overdrive the amp even further.
In this video we'll go over all of the parameters, check out how everything works, and take a deep look at the Cab section. You'll be able to master HELLBEAST after watching this video.
TIMECODE
0:00 – Intro & Top Toolbar
2:39 – Front Panel (Tone Stack)
6:45 – FX Section
10:35 – Cab Section
Check out Audio Assault HELLBEAST here
About Post Author