Druminator is a metal drum plugin/instrument that's perfect for djent, death, and core metal.
In this video we look at all the features in DRUMINATOR from Audio Assault and see how to use this cool metal drum plugin. This guide is also applicable to Audio Assault Westwood Drums.
Druminator is a total drum workstation that will function as a plugin in your favorite DAW, I am using Avid Pro Tools in this video.
Druminator includes a full drum kit and cymbals that work perfectly for any kind of metal (death metal, metalcore, djent, new american, european, black metal, and more) There are also 2 trigger slots for layering your kick and snare sound.
The total size is about 620MB, so relatively a small drum library.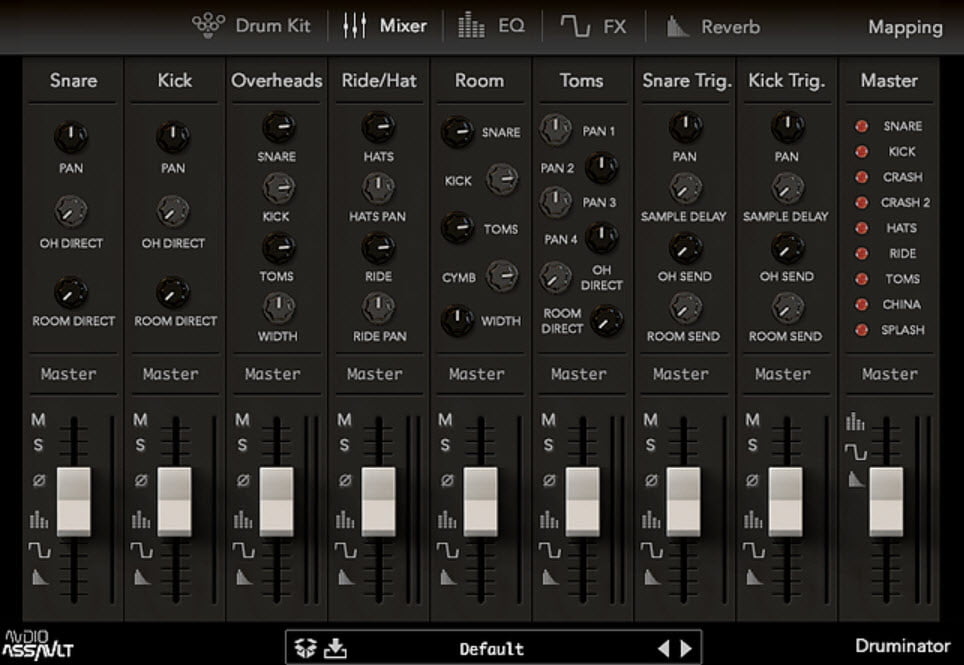 Druminator includes EQ for each channel, FX for each channel (like compressor, saturation, transient shaping, reverb, clipping), a full mixer, multi-output, and a mapping page. This video will show you how everything works.
TIMECODE for each section
0:29 – Drum Kit
3:08 – Mixer
8:44 – EQ
10:29 – FX
15:33 – Reverb
17:33 – Mapping
18:49 – Presets
About Post Author