NEMBRINI AUDIO
4 FREE GUITAR FX PLUGINS
Nembrini Audio is giving away four of it's Analog Rack FX, a chorus, delay, cleaner, and noise gate.
If you like what you hear and want to buy the entire bundle, you can find the ANALOG RACK FX BUNDLE here.
But you don't need to buy anything to use these four plugins for FREE!
The rack effects are meant for guitar or even bass, but can be used on anything that sounds good to you.
Here's what you can get for free:
Perfectly modeled guitar style Chorus effect.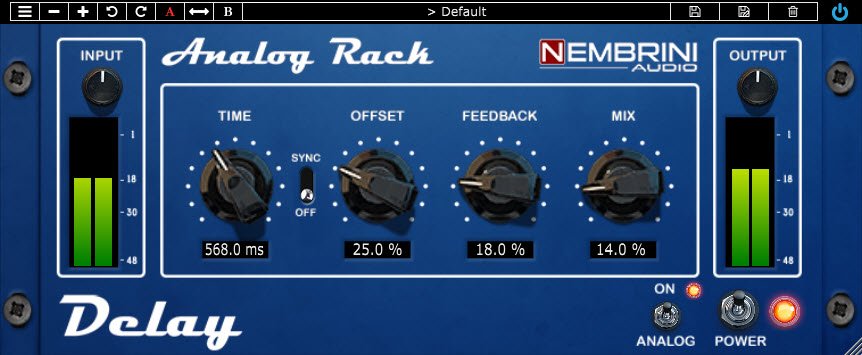 Analog style delay with OFFSET for time differences between L/R sides.
The Cleaner can reduce low-end rumbling and top-end harshness.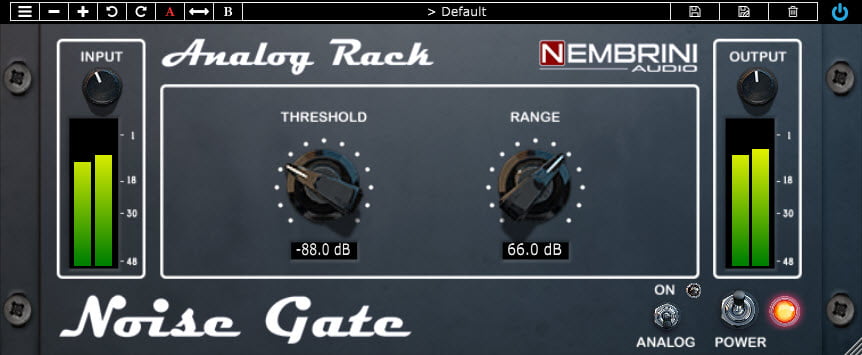 A guitar style Noise Gate with Range control to customize the amount of reduction.
Checkout the video to see and hear all of these in action.
VIDEO
DOWNLOAD
Each of the plugins are a separate download – GET THEM HERE:
Enjoy.
About Post Author