TWO FREE PLUGINS
FROM IK MULTIMEDIA
For a limited time you can get the Soldano SLO-100 guitar amp, and Hitmaker: Synthwave for free from IK Multimedia.
But you must get them by MARCH 31, 2021!
The Soldano SLO-100 runs in AmpliTube 5 and the free AmpliTube 5 CS plugin – so everyone can get this great guitar amp.
The SLO-100 is a classic amp that everyone needs in their digital toolkit. And you can get this one for FREE until March 31, 2021.
Be sure to pick this up by March 31, 2021!
However, if you miss it, you can still get AmpliTube 5 CS for free at anytime.
FREE Soldano SLO-100 from IK Multimedia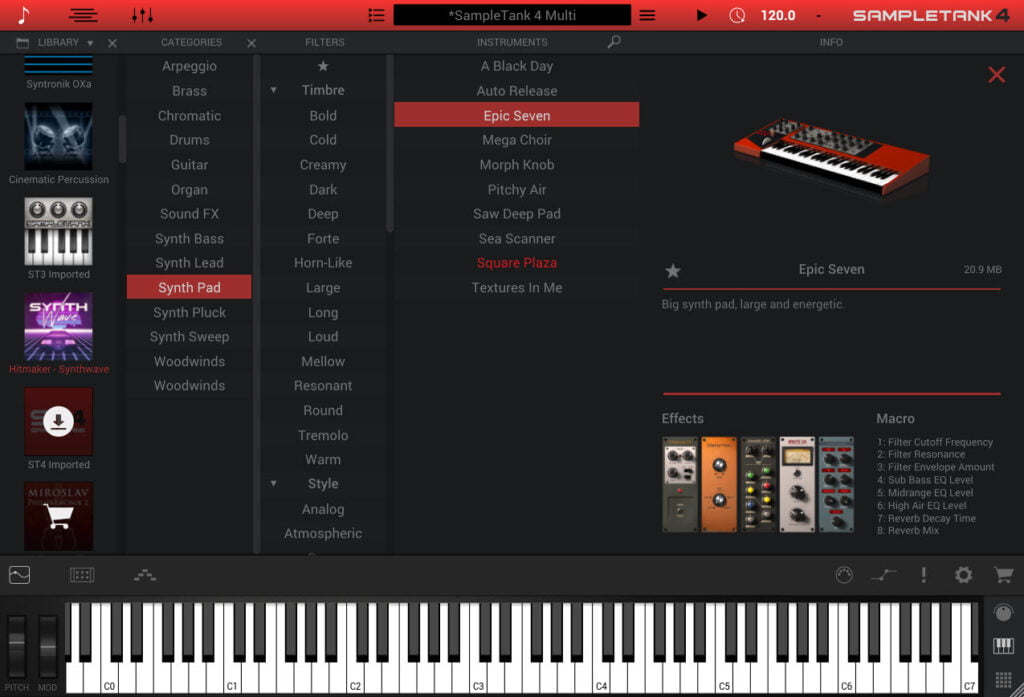 Hitmaker: Synthwave is inspired by the classic sounds of the 80's.
It comes with over 1.4GB of samples, and runs in SampleTank 4 or the FREE SampleTank 4 CS.
You can get this add-on for SampleTank 4 for free by taking a quick survey about synths (and it is very quick).
If you want this 80's style synth for free, be sure to act by March 31, 2021!
FREE Hitmaker: Synthwave from IK Multimedia
About Post Author