NEMBRINI AUDIO
BLACKICE BETA GAMMA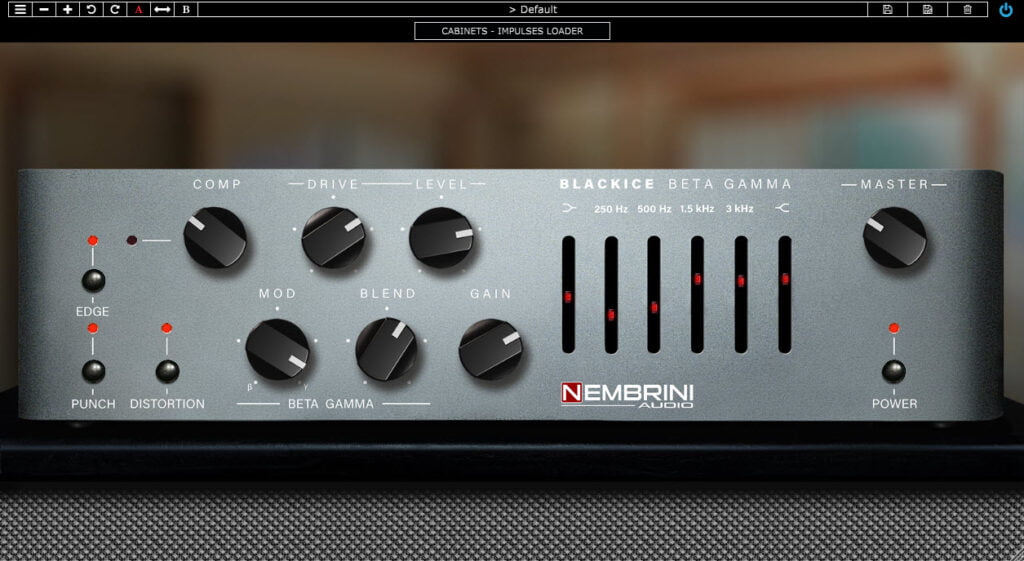 The Nembrini Audio BLACKICE BETA GAMMA bass amp plugin is a modern bass amp with two distortion circuits built-in.
It's based on the Darkglass Alpha Omega 900, which is huge in the metal world, but can also be used for rock, pop, blues, and more.
The BLACKICE BETA GAMMA includes full control of the distortion circuit. You can dial it out for a clean tone, adjust the amount of distortion, type of distortion, level of distortion, and the blend with the clean tone.
There's also an included compressor and a 6 band EQ.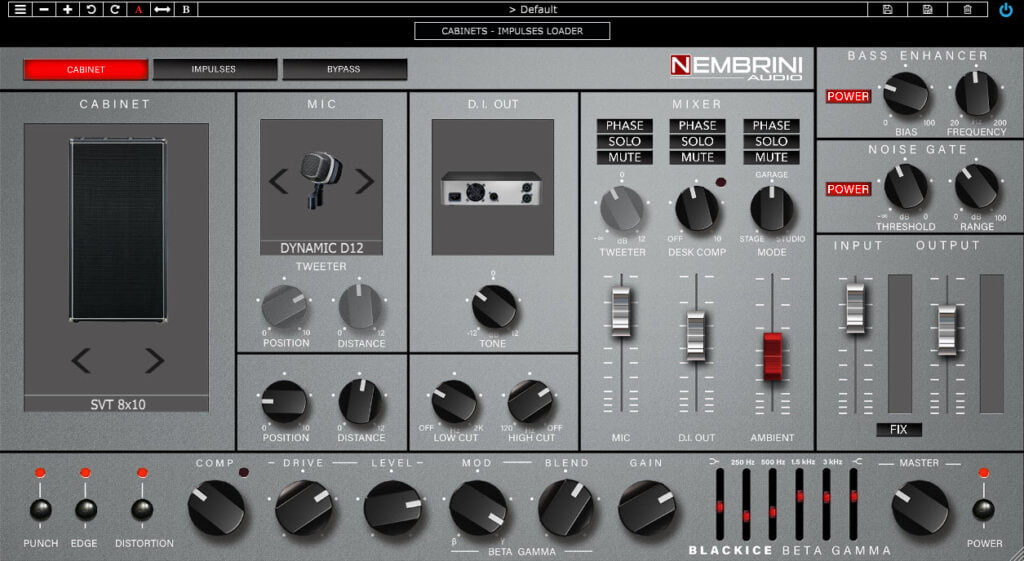 In the cabinet section you can choose between 4 included cabs and 4 include microphone models – as well as adjust mic position and distance from the cabinet.
Use the D.I. Out to dial in more definition and clarity, and mix all the levels with the Mixer.
The Bass Enhancer (based on the Little Labs VOG) can enhance your low-end to ground shaking territory, and the Noise Gate will dial out noise in between bass phrases.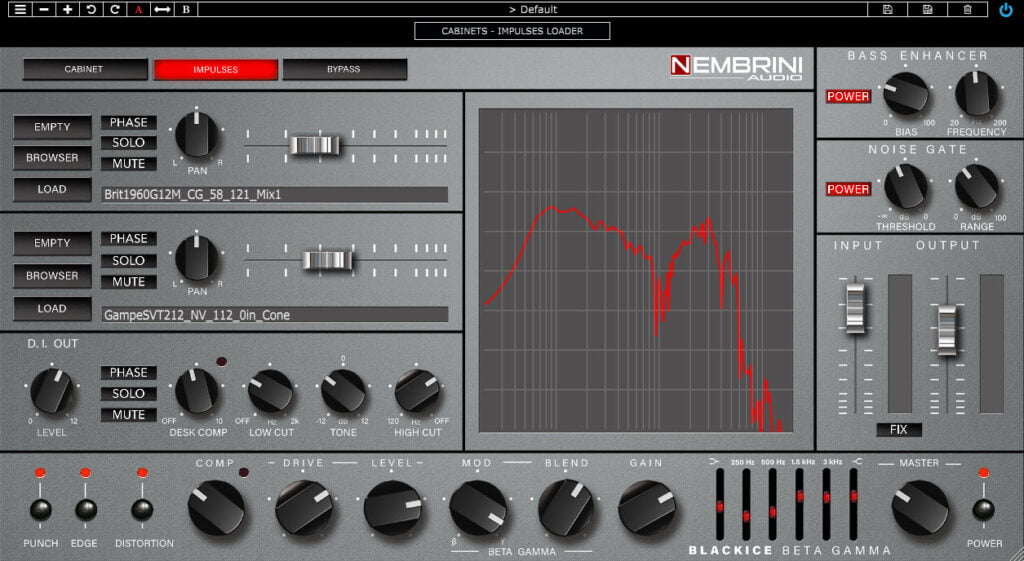 If you don't want to use the included cabs/mics, no problem!
There's also a built-in 2 slot Impulse Response loader.
A small selection of IRs are included in the FACTORY Bank, but you can also load your own favorite IRs directly within BLACKICE BETA GAMMA.
Or, completely bypass the cabinet section and use a different IR loader or send it out to a real bass cab.
Checkout the video for a full review and several sound demos.
VIDEO
You can hear more samples and pick it up over here:
Nembrini Audio BLACKICE BETA GAMMA
Affiliate Disclosure: This site is an Amazon affiliate that earns money when people use our links. You get a great deal and we can keep providing content for free.
About Post Author