KVLT DRUMS II – THE DEFINITIVE GUIDE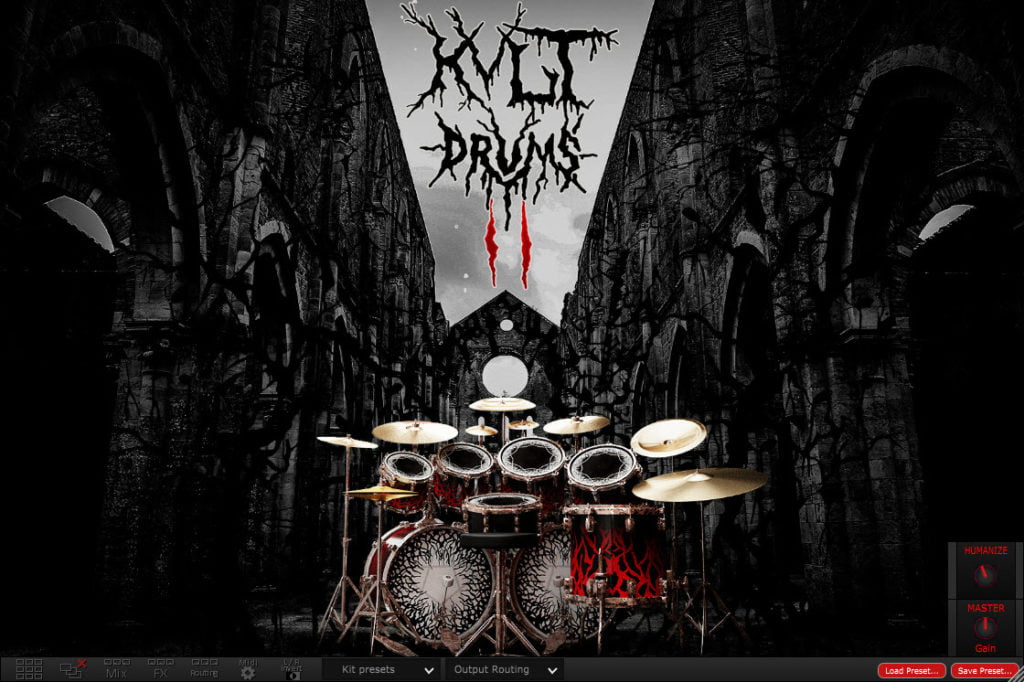 Ugritone (formerly It Might Get Loud) is back with the follow-up to the classic KVLT Drums – KVLT DRUMS 2!
Just like the classic KVLT Drums (pronounced 'Cult') KVLT Drums 2 is focused around Black Metal, Death Metal, and Underground Metal. Though, it can do more than that.
The sampler engine is all new, providing multiple round robin and velocity layers. This keeps your MIDI drums sounding natural by playing different samples instead of the same exact one over and over.
Like Ugritone Assault Drums and Northern Artillery Drums, KVLT 2 utilizes the Panel style interface. You can use the buttons across the bottom to quickly open/close your Panels and switch between the Mix, FX, and Routing tabs.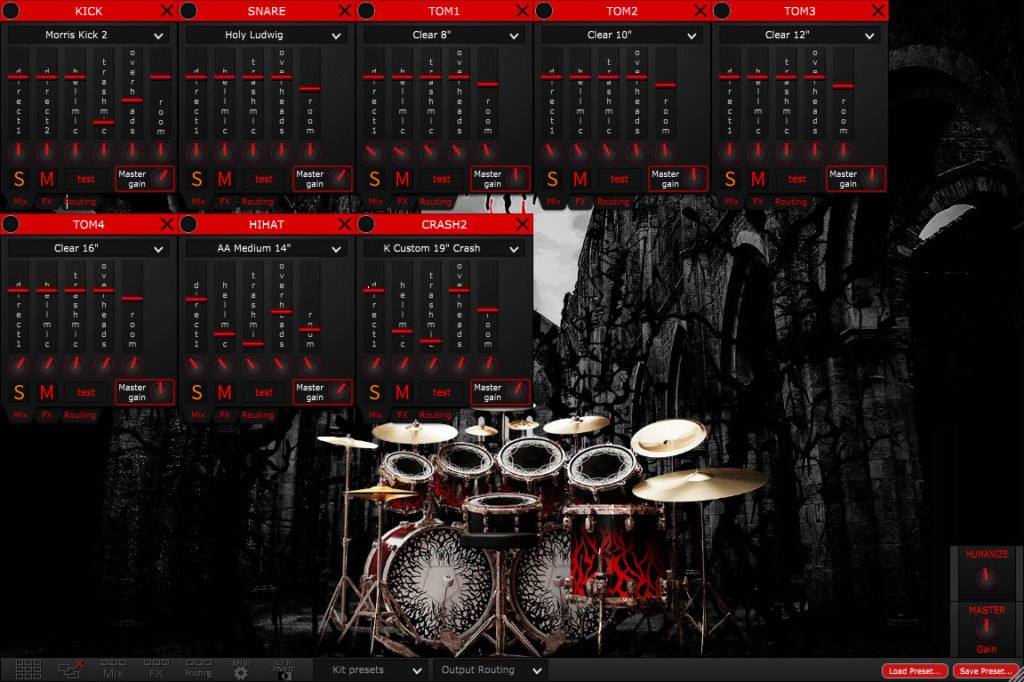 KVLT Drums 2 includes
2 Kicks
12 Snares
3 sets of Toms
12 Cymbals (Hi-hat, Crashes, Ride, Chinas, Splashs, Stacks)
It also comes with over 100 one-shot samples to layer your drums (you can even load your own samples), and a Black Metal MIDI groove library is included as well.
You can freely route MIDI (two ways to do this, see video below) and the audio output. So you can easily (depending on your DAW) route each drum to a different track and effect them with your favorite plugins.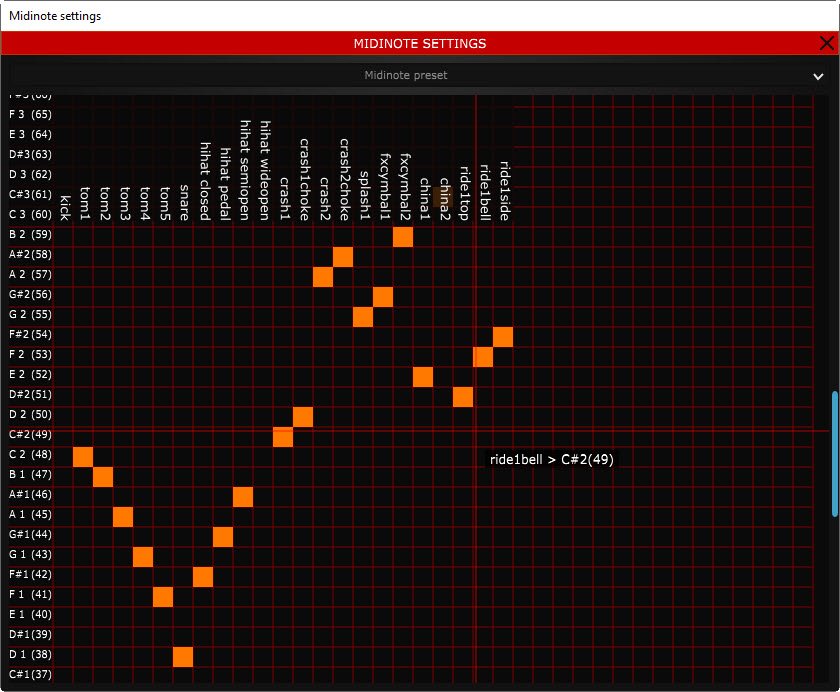 In the video, we'll go over everything you need to know about KVLT Drums 2. Every function will be covered and you'll hear several samples as well.
Head over to the Ugritone site for even more samples and videos
VIDEO
TIMECODE
The Interface – 0:31
The Panels – 4:24
Mix Tab – 4:32
FX Tab – 9:05
Routing Tab – 12:00
MIDI Routing – 12:09
Save User Presets – 14:11
Audio Output Routing – 16:28
Preset Demo – 24:30
EXCLUSIVE benoni brutal Preset – 27:11
In a Mix Demo – 28:07
EXCLUSIVE KVLT DRUMS 2 PRESET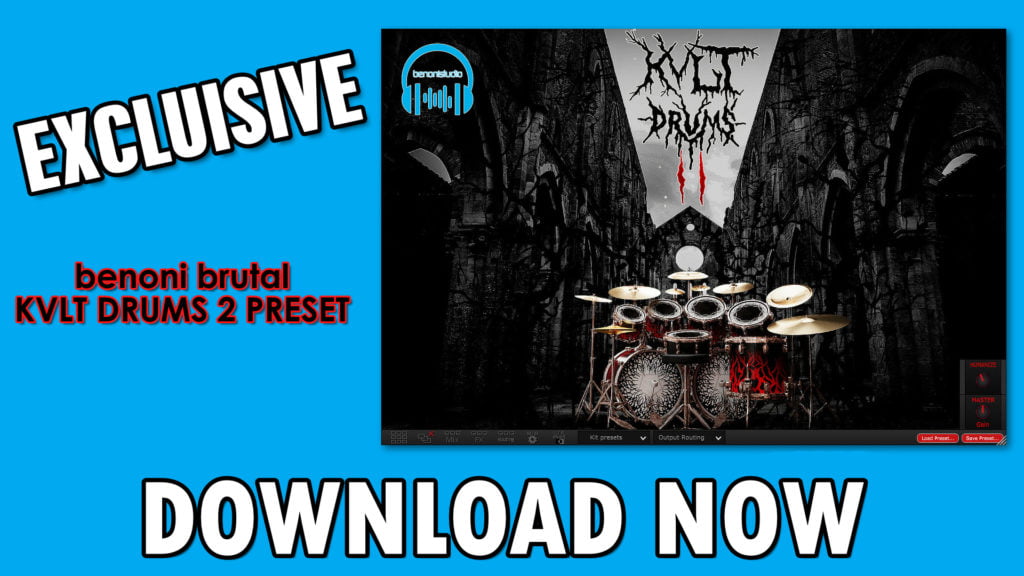 Download the 'benoni brutal' preset for KVLT Drums 2
BUY IT
To purchase KVLT Drums 2, head over to Ugritone and pick it up
*use code BENONI to save 20% ?
If you are looking for authentic Black Metal and Death Metal drums, you'll get it with KVLT DRUMS 2.
About Post Author