What plugins do you really need to create/record, mix, and master any type of music?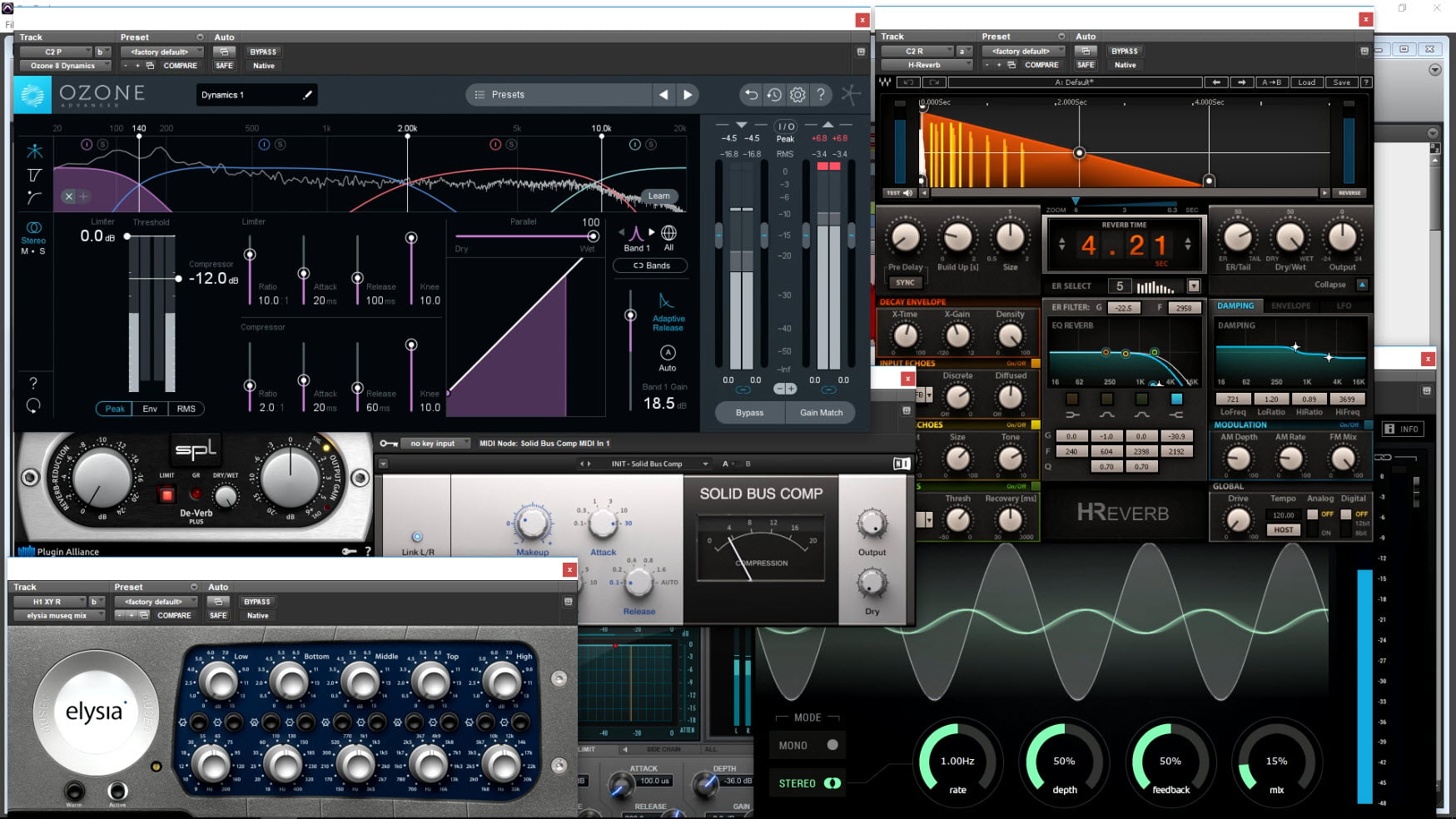 There are so many to choose from! I'll show you EXACTLY the plugin bundles you need to make professional sounding tracks!
With these two bundles you will be able to create any kind of music, and then mix and master it professionally.
You get tons of virtual instruments ranging from, samplers, synths, pianos, bass, drums, guitar, world instruments, strings, cinematic drums and way more. You'll also get effects like compressors, limiters, eq's, etc…
To mix and master, you get professional tools like, dynamic eq, exciter, maximizer, spectral shaper, imager, gate, transient shaper, a track assistant to quickly mix a track, a master assistant to quickly master your song, and more.
Also, you get a full suite of vocal tools for any dialogue or voice track, voice effects (like auto tune), distortion, and a full suite of tools to repair your audio! Remove background noise, clicks, pops, bleed, and waaaay more.
If you buy both of these bundles, you will have most of what you will ever need to make the kind of music and audio that you want!
Bundle #1 Native Instruments KOMPLETE
https://www.native-instruments.com/en/products/komplete/
Bundle #2 iZotope Music Production Suite
https://www.izotope.com/en/products/mix/music-production-suite.html
Always check what is currently included with each bundle as it can change over the years.
About Post Author