BFD METAL SNARES is an expansion pack for BFD3 that features 5 different snares with metal shells.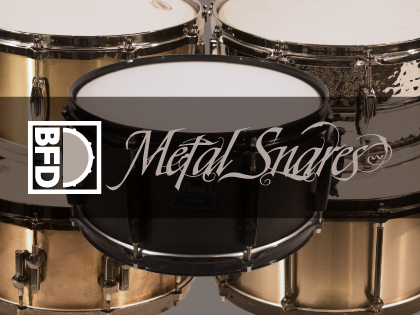 There are 30 different variations of the drums included: snare on/off, Pure, Processed 1, and Processed 2. The processed versions are "mix-ready" and sound fantastic. You can of course do further processing with effects if you want.
BFD METAL SNARES includes snares from Sonor, Gretsch, Zildjian, Ludwig, and Pearl.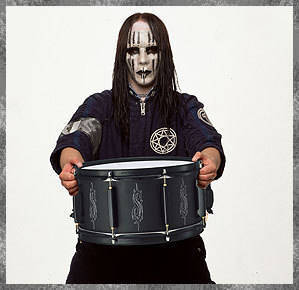 The Pearl drum is the signature Joey Jordison snare and it sounds awesome!
All of these snares are great for metal and cut through even the most dense double kick drum tracks. All of these drums are sampled with the highest quality and sound fantastic. They work great for metal music, but can be used for any genera as well.
They also include 2 reverb ambiance channels for each of the snares which can help increase the width of the sound. I go over this in the video. I also go over the Rudiment tool of BFD3.
You will hear each drum and each articulation in this video. You will also hear the Processed drums in the context of a full drum mix. Be sure to head over to Fxpansion to hear more samples of BFD METAL SNARES.
Learn more about BFD METAL SNARES
https://www.fxpansion.com/products/bfdx/bfdexpansions/bfdmetalsnares


The kicks and toms from the "in context" demos are from either BFD OBLIVION or BFD SPHERE.
Because this video is long, here are the times for each section
Intro – 0:00
Basic Information – 0:40
The Reverb Channels – 3:14
The Snare Sounds – 6:29
The Rudiment Tool – 23:10
The Snares In Context (Grooves) – 30:38
More BFD METAL SNARES videos
BFD METAL SNARES – INSTALL & AUTHORIZE
The snares in BFD METAL SNARES are quiet exceptional. They have a distinct ring and crack that will make your snare track cut through the mix and reach new heights.
Your snare is one of the most important parts of your drum sound, and I am very pleased with the sounds available in BFD METAL SNARES.
About Post Author