REVIEWED
RED ROOM AUDIO GYPSY FIDDLE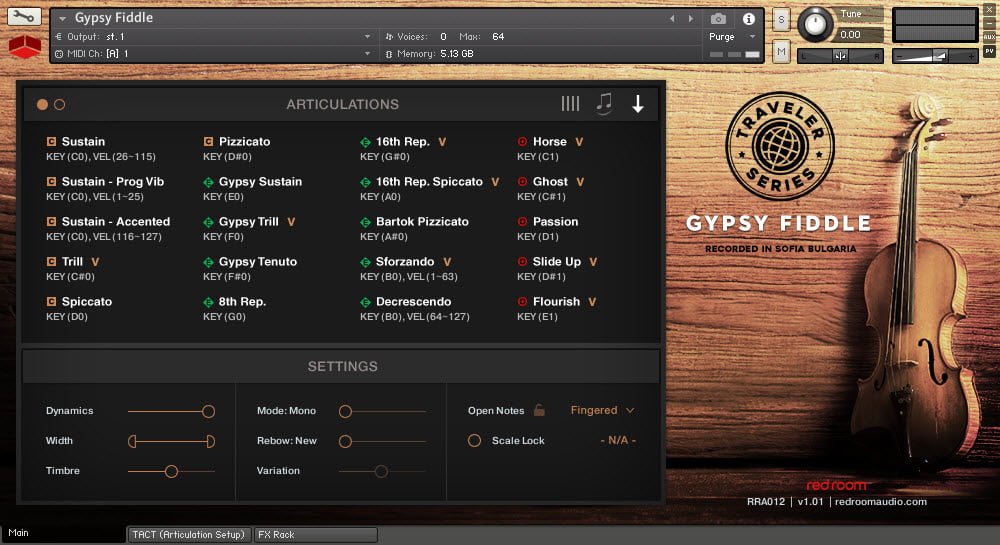 A new addition to the TRAVELER SERIES from RED ROOM AUDIO – GYPSY FIDDLE
This fiddle is deeply sampled for the utmost realism and includes 20 articulations and 15 traditional Gypsy ornaments.
Like many Kontakt instruments, you can quickly switch between the articulations using keyswitches.
And, if you want to setup your own splits, you can do so using Red Room Audio's TACT, or, Total Articulation Control Technology.
If you have other Red Room Audio products like Palette – Symphonic Sketchpad, you probably recognize the term TACT.
With TACT, you can easily control when and how each articulation is triggered.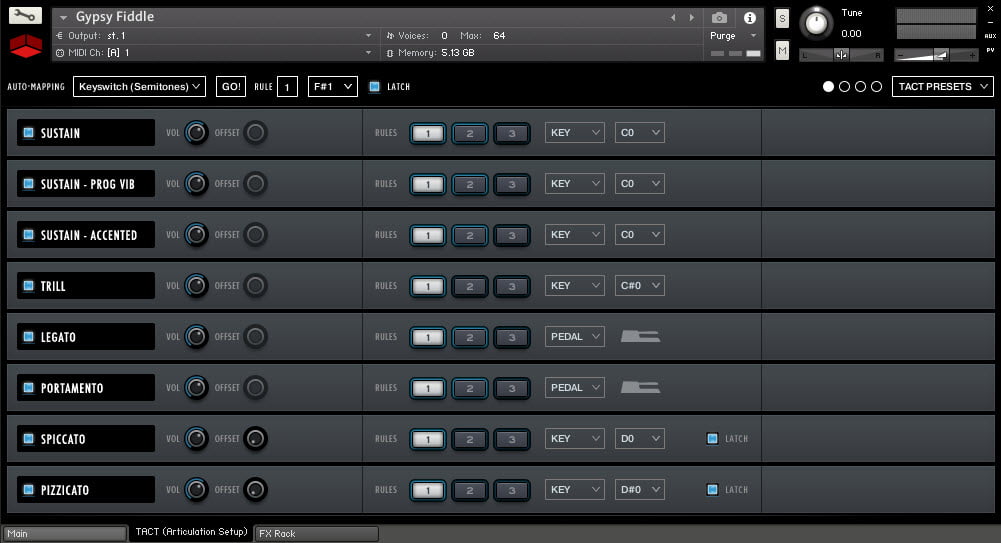 There's also a built-in FX Rack with 8 slots.
Add in what ever you want to achieve the perfect tone (i.e. EQ, compressor, Reverb, Chorus, etc…)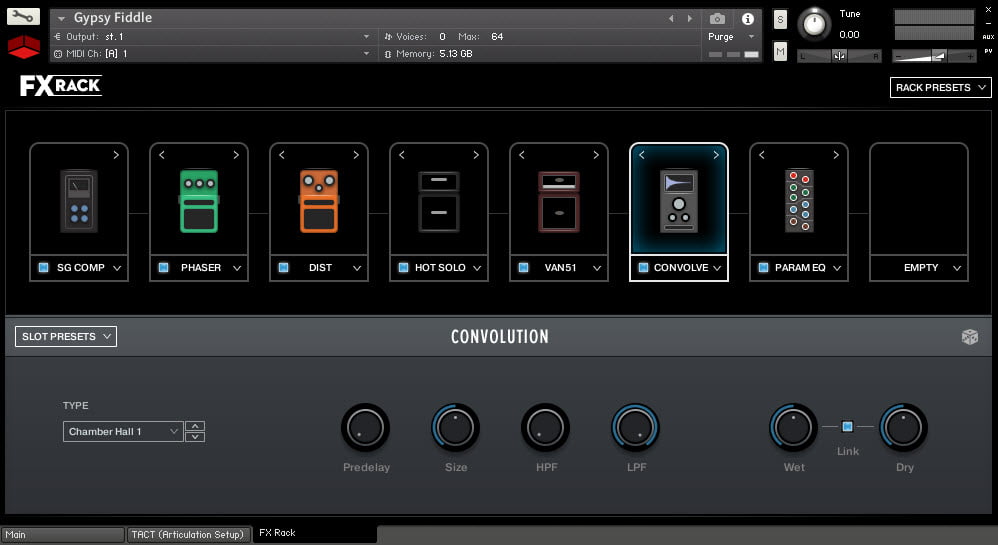 Also included is a PHRASES & FX .nki which includes over 650 phrases (loops) and FX that can quickly be used to pump up your tracks.
Use the loops within the interface, or drop them directly into your track.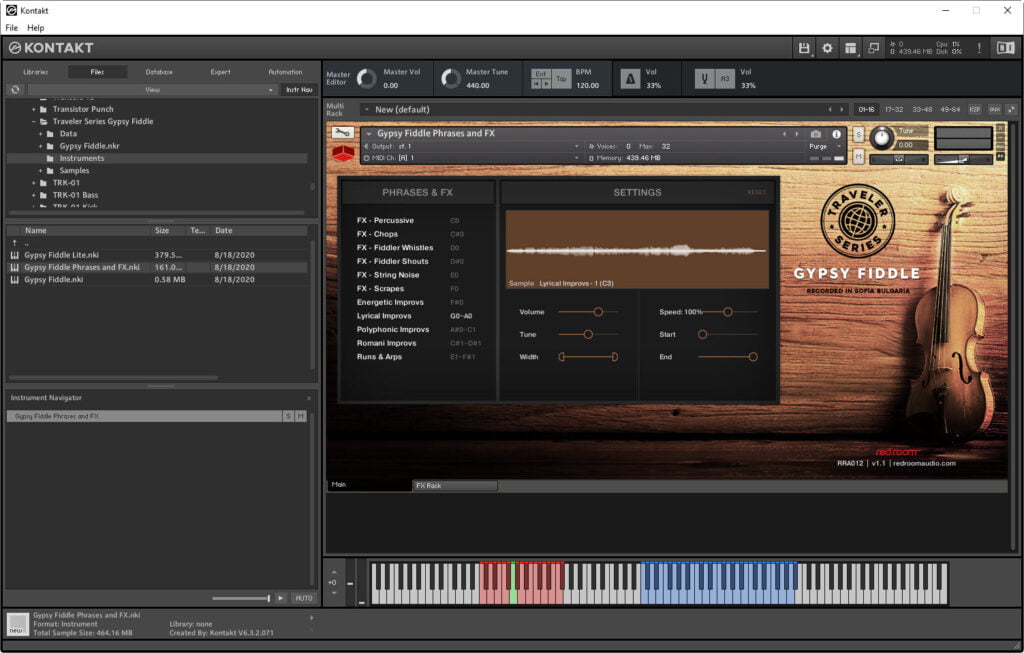 And don't think that you don't need a fiddle!
Even if you are not making traditional styles of music, this fiddle can be integrated into many styles like; rock, hip-hop, pop, metal, etc..
Check out the review video to hear a Folk Metal track that uses GYPSY FIDDLE for the melody.
VIDEO
Check out more samples of GYPSY FIDDLE on SoundCloud
Head over to Red Room Audio to checkout GYPSY FIDDLE and watch the full Walk-through video.
*Gypsy Fiddle requires the FULL/PAID version of KONTAKT 5.8.1 or higher
Affiliate Disclosure: This site is an Amazon affiliate that earns money when people use our links. You get a great deal and we can keep providing content for free.
About Post Author