MIC WARS 2: REDEMPTION | BEHRINGER B-2 PRO vs. AUDIO-TECHNICA AT2020
MIC WARS 2 | BEHRINGER B-2 PRO vs. AUDIO-TECHNICA AT2020
The Behringer B-2 Pro large diaphragm condenser microphone vs. the Audio-Technica AT2020 medium diaphragm condenser microphone.
In this battle I will read "For Annie" by Edgar Allan Poe and switch seamlessly between the microphones.
Being condensers, both of these microphones require Phantom Power.

Who will win this epic battle? Which microphone will vanquish their foe? Who will survive round 2?
Let's start…
THE MIC WAR!
Once the MIC WAR begins, the microphone or audio track you see on-screen is the microphone you are hearing.
SAMPLE A: BEHRINGER B-2 PRO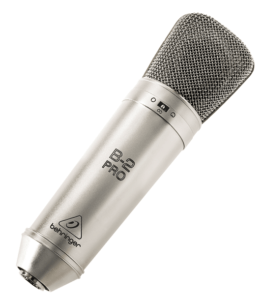 SAMPLE B: AUDIO-TECHNICA AT2020