CODA MUSIC TECHNOLOGIES
MB-1 MIC BOOSTER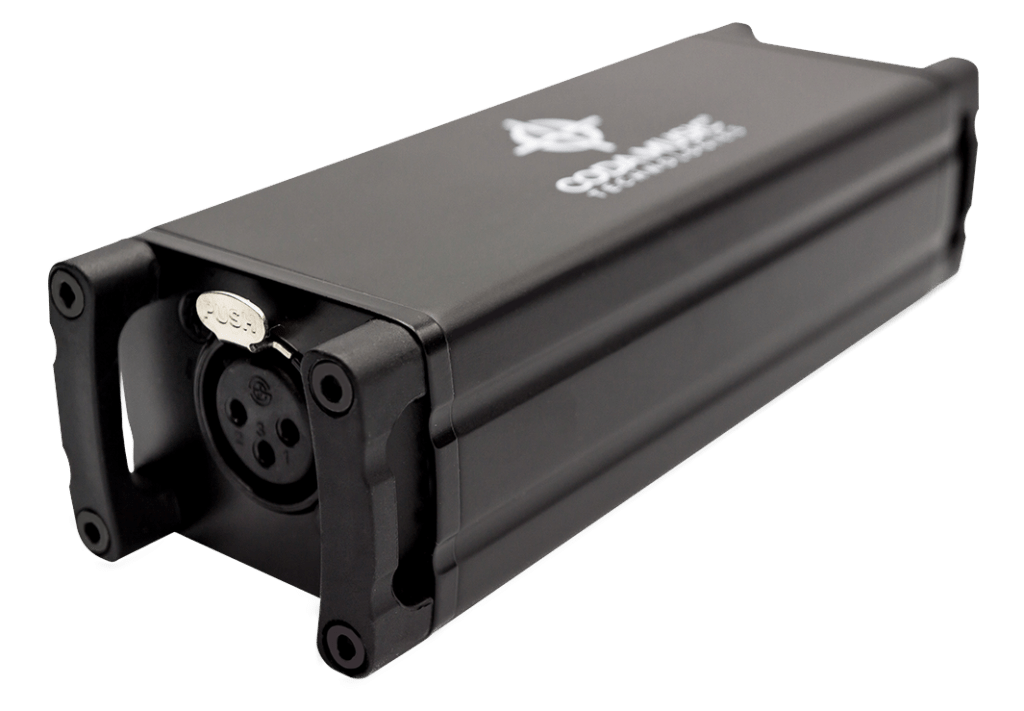 Some dynamic microphones take a lot of gain, and I mean A FREAKING LOT!
The SM7B needs 60dB MINIMUM, and does much better with 70dB+
The Rode Procaster can work with 50dB, but does much better with 60dB+
And that's just two examples.
The simple fact is, most USB audio interfaces DO NOT have that kind of gain, and you end up having to crank the gain to 10 and that will introduce pre-amp noise (hiss) and ruin your track or podcast.
Enter, the CODA MUSIC TECH MB-1 Microphone Preamp Booster.
The MB-1 will give you an EXTRA 25dB of CLEAN GAIN to properly power your dynamic microphones.
It's powered by the Phantom Power of your interface, so no need to plug it in to an outlet, and this makes it easy to travel with as well if you are live-streaming or podcasting from different places.
If you have dynamic microphones with low input levels, you're cranking your pre-amps and adding hiss, and the mic sounds flat and muddy – you probably need MORE GAIN!
And that's exactly what the MB-1 will give you.
You've probably heard about things like the FetHead, or Cloudlifter – and those are great devices…
Well, the MB-1 does the same thing, at a lower price point.
It's worth checking out.
Watch the video to see and hear the MB-1 in action.
VIDEO
You can find the CODA MUSIC TECH MB-1 MIC BOOSTER here
Affiliate Disclosure: This site is an Amazon affiliate that earns money when people use our links. You get a great deal and we can keep providing content for free.
About Post Author