NATIVE INSTRUMENTS KONTAKT
BATCH RE-SAVE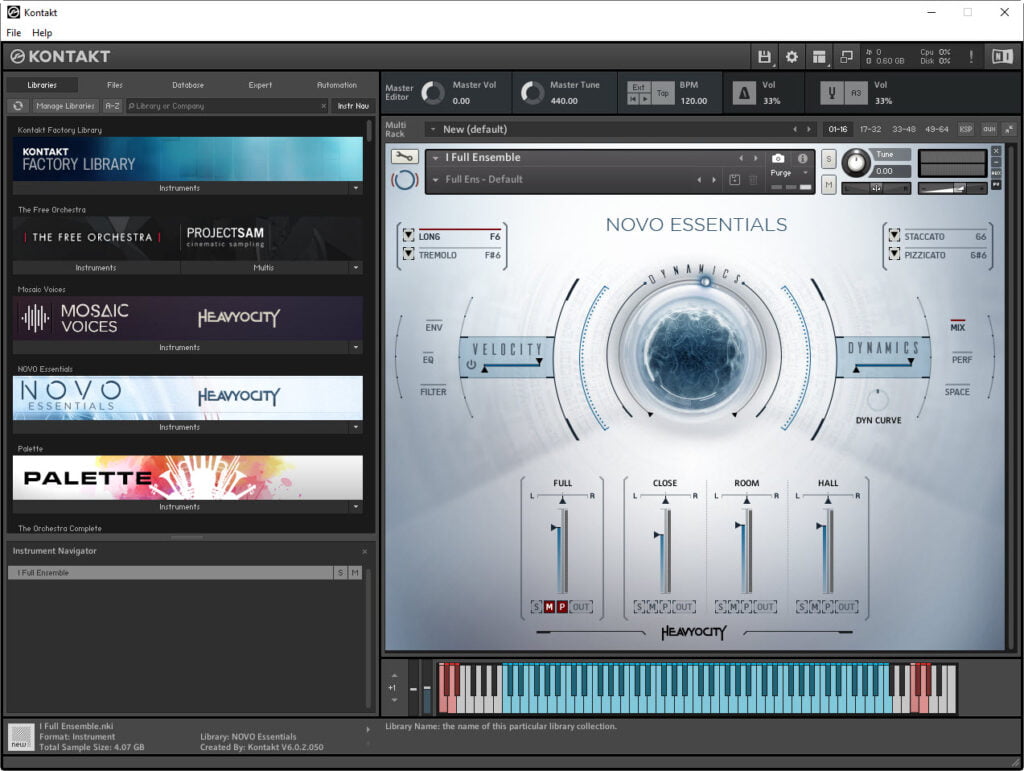 If you have a Native Instruments KONTAKT library that is taking FOREVER to load (in the video example our library takes over 6 minutes to load!) there is an easy fix…
BATCH RE-SAVE!
KONTAKT – HOW TO BATCH RE-SAVE
Start with an empty Kontakt rack, preferably standalone.
Click the DISK icon in the upper right.
Select Batch Re-save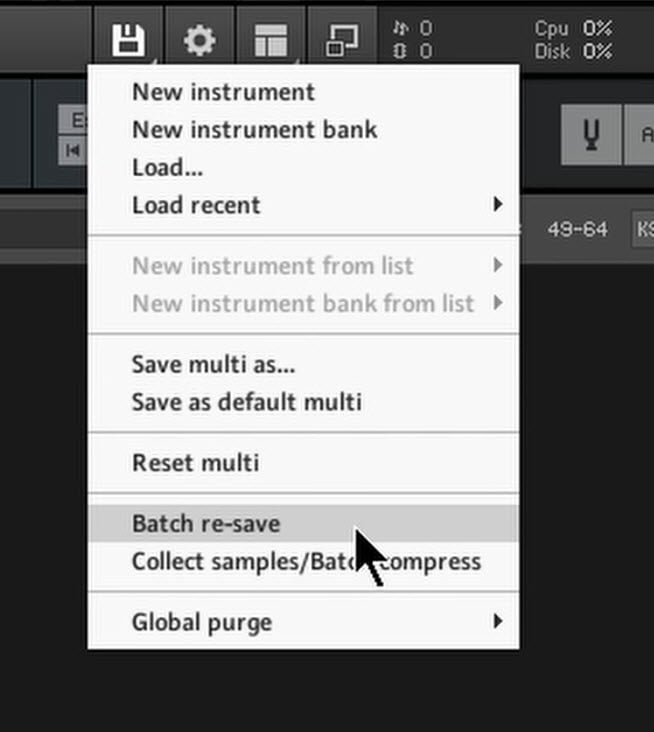 Take note of the warning. Since we only use the current version of Kontakt and newer, we will continue.
If you use OLDER versions of Kontakt as well, you may not want to do this.
But it's not an issue for most people.
Then, select the BASE folder for the library you want to speed-up.
Just select the ENTIRE folder, you don't need to dig into it.
For our example, we choose the Symphonic AI folder, and click OK.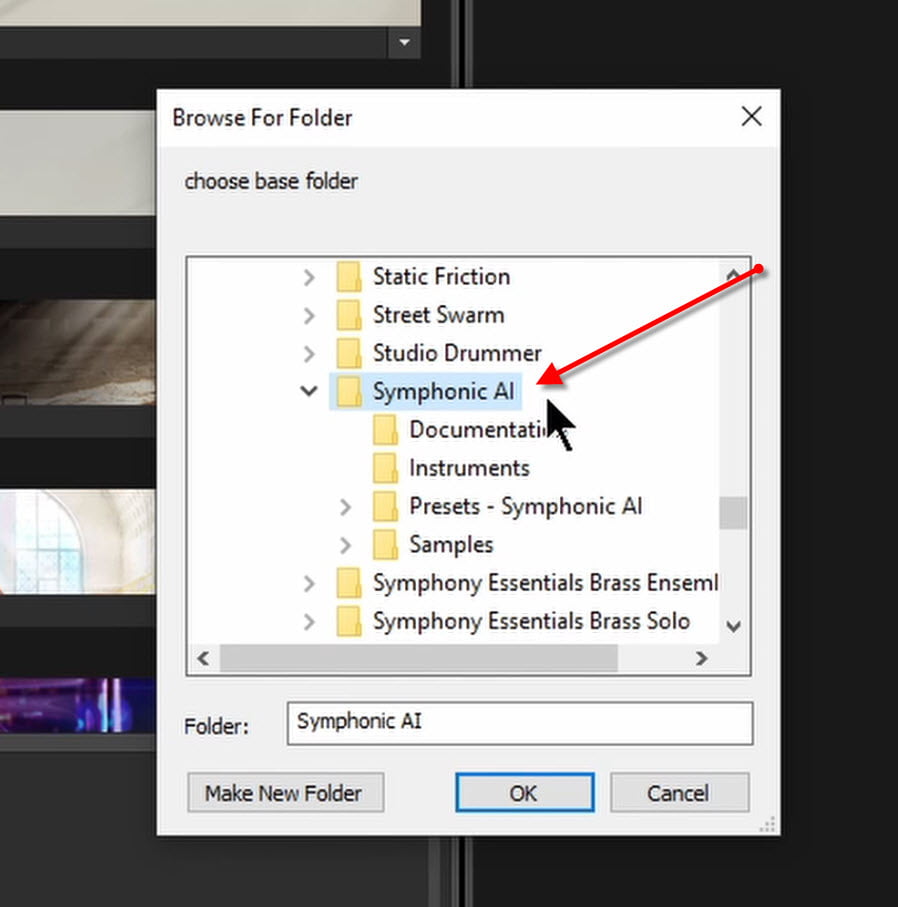 Kontakt will then re-save the library.
This might take several minutes, so leave it alone.
If you get an error saying there are missing samples, be sure to locate those before continuing.
The easiest way is to 'Resolve Manually'
Choose Browse for folder, and select the Samples folder for the instrument.
But in most cases, there will be no errors.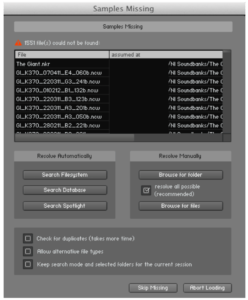 And that's it!
Load up your library and it should load MUCH quicker.
We reduced the time for this library from over 6 minutes, to around 9 seconds ?
VIDEO
So if you have a Kontakt library that is loading slowly, try a Batch Re-Save.
Affiliate Disclosure: This site is an Amazon affiliate that earns money when people use our links. You get a great deal and we can keep providing content for free.
About Post Author