iZOTOPE Neoverb
Your New Go-to Reverb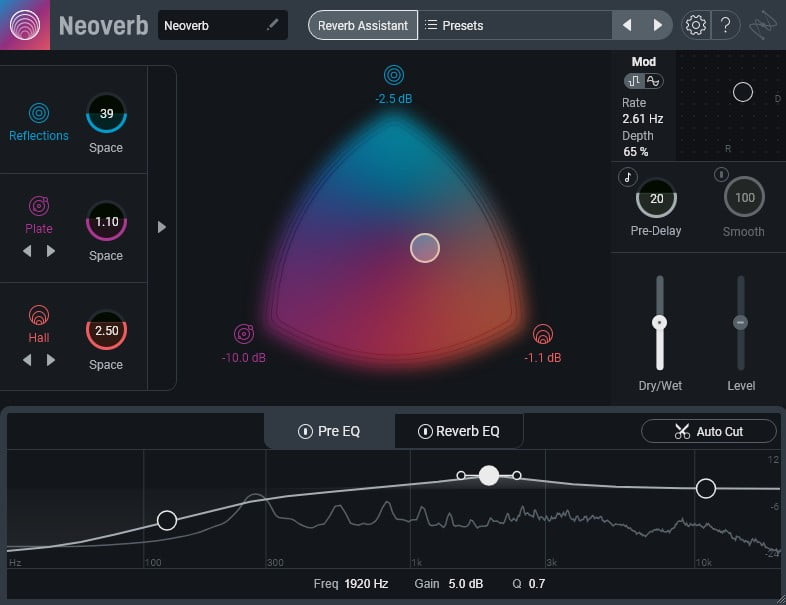 iZotope Neoverb combines the award winning reverb algorithms from Exponential Audio with iZotope's Assistant technology to bring you a new reverb that is easy to use, quick to setup, and sounds amazing on any source.
This will be your new go-to reverb.
Neoverb combines 3 different types of reverb with an X/Y pad to seamlessly switch and blend between them. You have access to all the advanced parameters you need to craft the perfect tone and tail.
But, it get's better!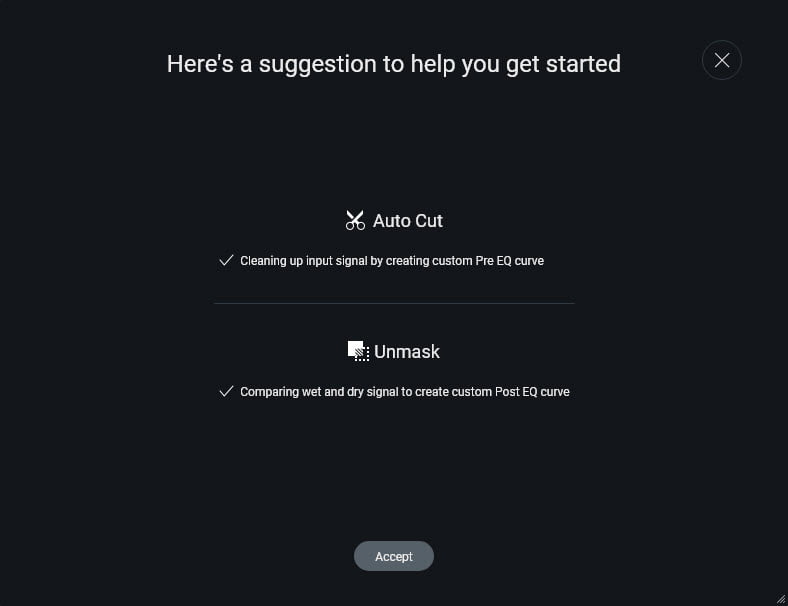 Neoverb includes the Reverb Assistant – which will automatically create a preset for you in a few clicks. Just choose the type, tone, size and mix, and Neoverb will craft the preset from scratch and reduce build-up and muddiness – AUTOMATICALLY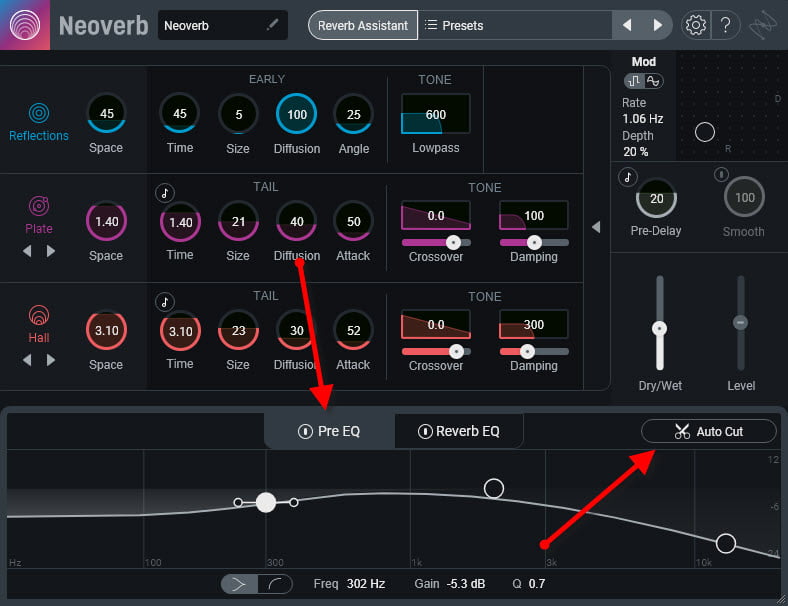 Built-in to Neoverb is a Pre-EQ and Post-EQ. This allows you to craft the sound of the dry track BEFORE it hits the reverb.
Then, use the Post-EQ to dial in the exact tone you are looking for – no need to use several different plugins to accomplish this often used technique.
The Auto Cut feature will automatically clean your input signal before it hits the reverb, and the Unmask feature will automatically carve out frequencies that can make your mix sound muddy.
You can even check any masking against other iZotope plugins like; Neutron, Relay, VocalSynth 2, and Nectar 3.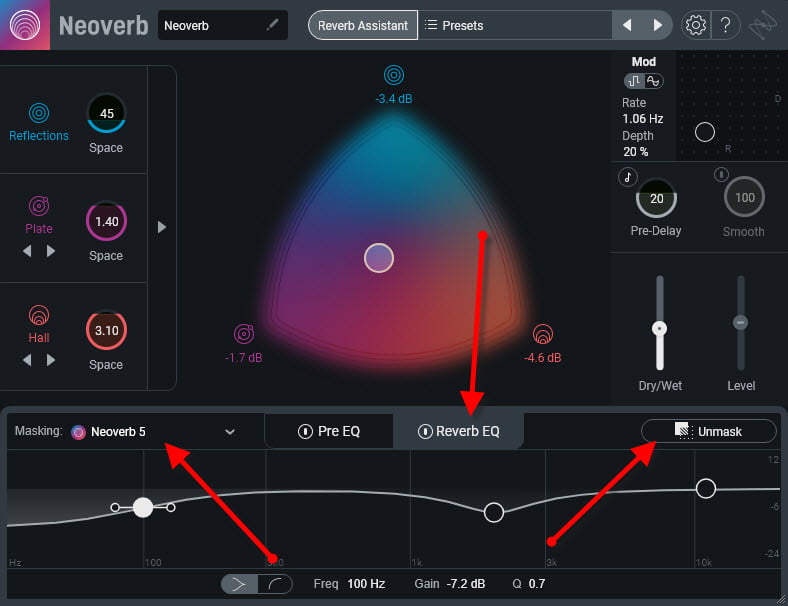 Checkout the video below to learn everything about iZotope Neoverb
VIDEO
CHAPTERS:
0:00 – Intro
1:31 – Reverb Assistant
4:46 – Advanced Controls
9:25 – Presets, MOD, Pre-Delay, Smooth
11:54 – Pre-EQ & Auto Cut
14:59 – Reverb EQ, Masking, & Unmask
19:07 – Neoverb on Lead Guitar
21:15 – Neoverb on an Orchestra
24:44 – Neoverb on Piano
27:30 – Neoverb on Cinematic Impacts
Head over to the iZotope website to learn more about it, hear more samples, and pick it up
Or, get it at Plugin Boutique
Affiliate Disclosure: This site is an Amazon affiliate that earns money when people use our links. You get a great deal and we can keep providing content for free.
About Post Author