It Might Get Loud ASSAULT DRUMS | The Definitive Guide
The Definitive Guide on how to use ASSAULT DRUMS from It Might Get Loud.
Assault Drums features the sounds of 80's/90's heavy metal/rock.
In this video I'll go over how to use Assault Drums. How the tabbed interface works, how to add your own one-shot samples, and how routing works.
I'll be using Pro Tools, but the routing will be similar for other DAW's.
Once you understand the routing, Assault Drums is very straight-forward to use. There are not a bunch of effects within the plugin, so you will record the drums to audio tracks and use your own plugins to mix.
ASSAULT DRUMS brings you the sounds of 80's/90's Heavy Metal & Rock!
Rototoms, 4 Rack Toms, 3 Full Drum Kits, 5 Snares, 11 Kit Presets and more!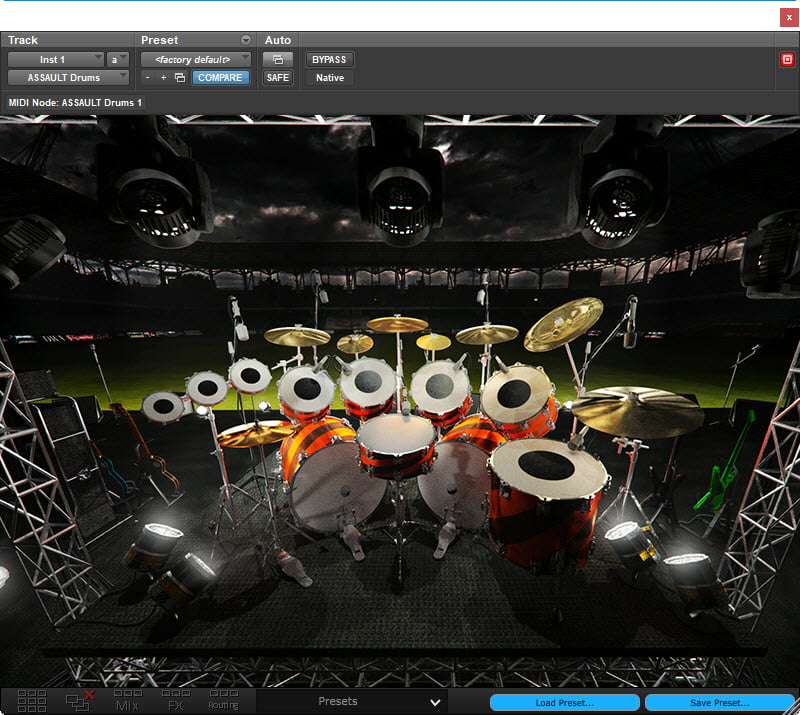 https://youtu.be/vaSJOebbtZwhttps://youtu.be/S9j0NgTjyGM
About Post Author