DAVINCI RESOLVE
CHANGE COLORS
When you want to change the color of an object, but not the whole image, it's easy to do in DaVinci Resolve.
You could use this method to change the color of someones clothes, change the color of a background, change the color of a car, or anything else – and leave the rest of the colors untouched.
To re-color something you'll head to the Color Page.
You'll use the Qualifier to select the color you want to change.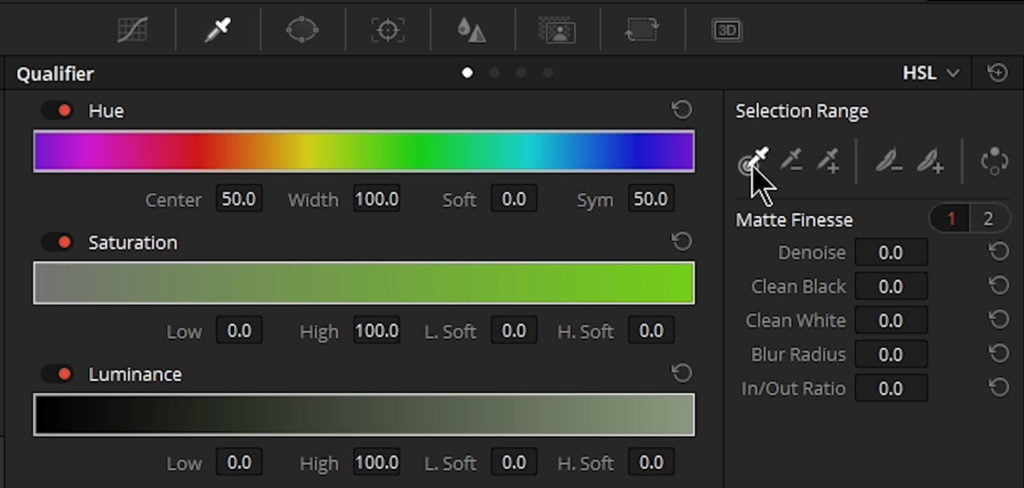 Then adjust your mask with the Matte Finesse controls
And finally, change the color with the Color Wheels or Hue controls.
And that's it. You have changed the color of an object, and left the rest of the video untouched.
If there are similar colors in the video and they are being changed as well, you can use a Power Window as a garbage mask to exclude those areas.
The video below will go through everything you need to know to re-color like a pro!
Checkout our YouTube Playlist for more DaVinci Resolve tutorials
This video was created with DaVinci Resolve 16.1 (free version)
About Post Author