AmpliTube MESA/Boogie Triple Rectifier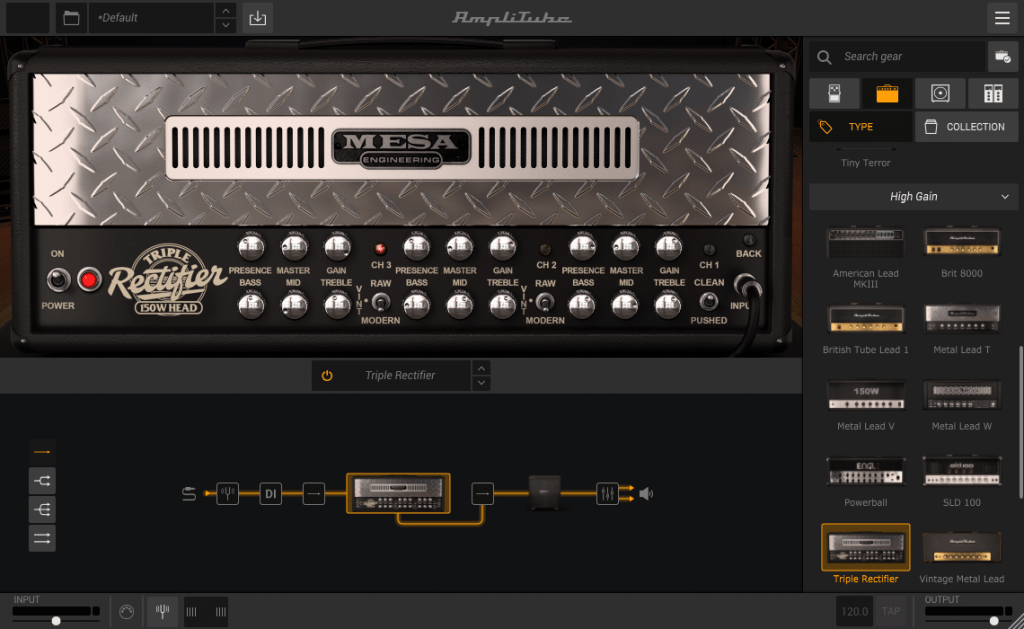 FREE PLUGIN Mesa Boogie Triple Rectifier guitar amp and 4X12 Recto Cab for AmpliTube 5 from IK Multimedia. Get by March 28, 2022! You will own it forever, but you must get it by that date.
The MESA/Boogie Triple Rec is one of the most recorded amps of all time. This amp plugin is officially approved by Mesa and captures the tone of the real amp.
It has 3 channels and 8 modes. You can even switch out the tubes if you want.
Great for many music styles, and excels at METAL! Chug, chug ?
This amp runs in AmpliTube 5. If you don't have the full version, no problem. You can also get AmpliTube 5 CS for FREE.
VIDEO
VST, AU, AAX compatible
About Post Author