EVO 8
LOOPBACK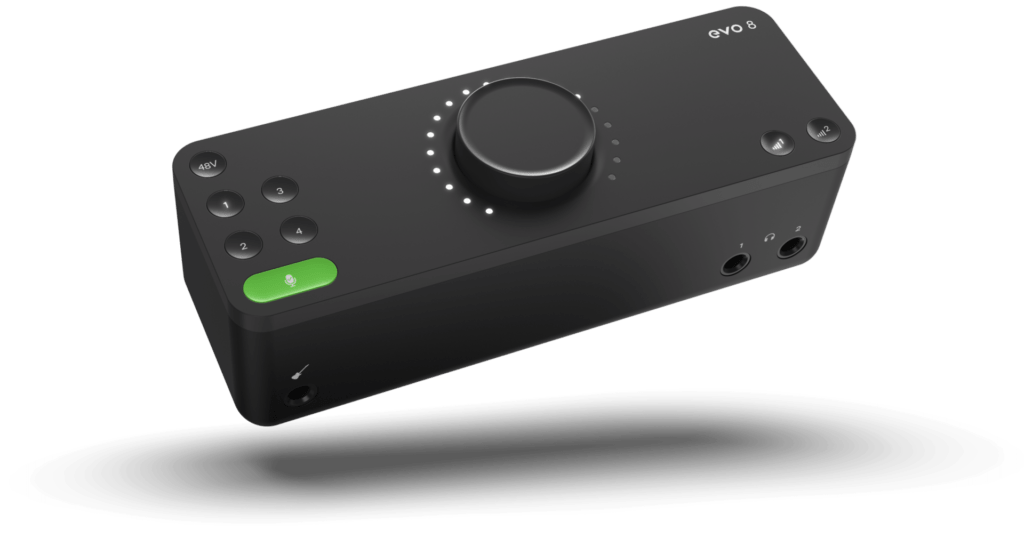 Loopback is a must-have feature for any audio interface.
Once you have it, you will never buy an interface that doesn't include it.
Loopback is great for podcasting, streaming, making DAW or plugin review videos, recording Skype/ZOOM calls, and more.
And, Lookback is included with the Evo 8.
Below, we'll have two different videos about Loopback.
In the first video, we'll describe how you can take non-DAW computer audio, and record it into your DAW.
In the second video, we'll look at how to livestream or screen-record your DAW, and use Loopback to route the DAW audio into our streaming or screen-recording software.
And yes, you can even route ASIO audio into OBS or Streamlabs with Loopback.
LOOPBACK – RECORD COMPUTER AUDIO INTO DAW
There are many times when you may want to record non-DAW computer audio into your DAW.
You could record the audio from a video playing online, or record an online radio show, record a Skype call, and much more.
There's actually a couple ways to do this with the Evo, so be sure to experiment with other options.
LOOPBACK – STREAM/RECORD YOUR DAW
In this video, we'll look at how to use Loopback to route our ASIO DAW audio into OBS Studio so we can make a DAW or Plugin tutorial, or even livestream with our DAW.
I use this method all the time to create YouTube videos where I need to record the screen and audio.
One thing to pay close attention to is the SAMPLE RATE of the inputs/outputs of the Evo on your computer OS.
This is the number one thing that people get wrong. So use the Chapters bar in the video, and watch that part twice!
There are other ways to route your DAW audio, so experiment with other options.
We are using OBS Studio in this video, but you can use any screen-capture or streaming software you like.
If you are streaming, you may like Streamlabs better than OBS.
Both OBS Studio and Streamlabs are free ?
0:00 – Intro
0:17 – Setup the Evo 8
0:40 – Setup OBS Studio (or similar)
2:07 – Sample Rate Match IMPORTAINT!
3:22 – Setup a Microphone
4:09 – OBS Settings You Need to Know
6:19 – Evo 8 Mixer
6:44 – Stream a Guitar Performance
7:37 – Desktop Audio Source
8:09 – Add a Webcam
Be sure to checkout our full review of the Evo 8 interface here.
Affiliate Disclosure: This site is an Amazon affiliate that earns money when people use our links. You get a great deal and we can keep providing content for free.
About Post Author