PIANO MIDI TO BASS TRACK
TOONTRACK EZBASS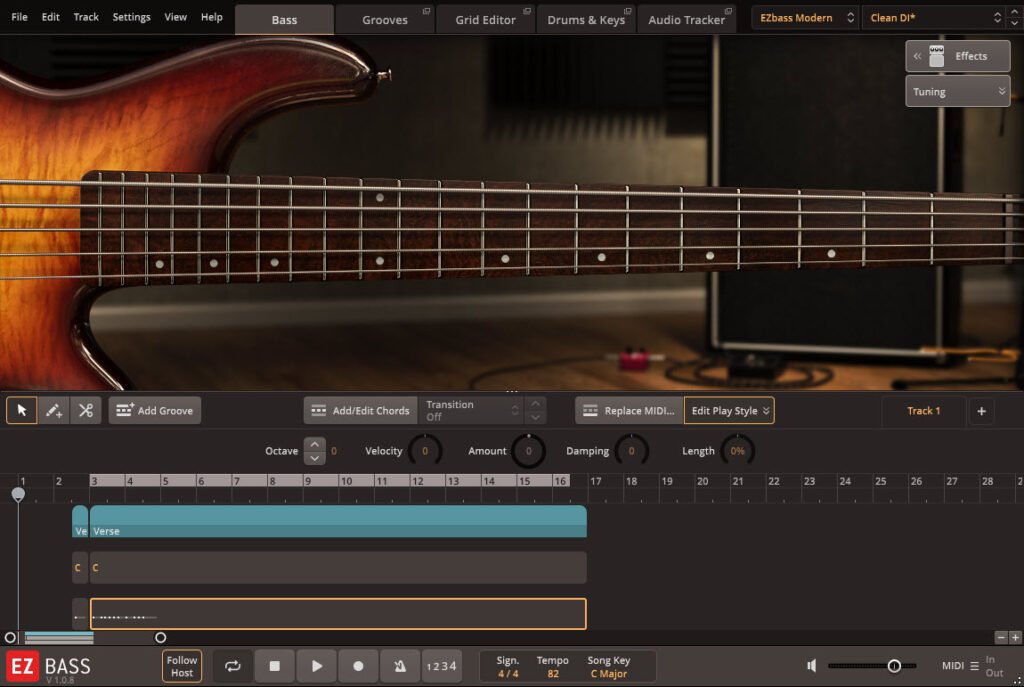 EZBass from ToonTrack is an incredibly deep virtual instrument – but let's focus on the Drums & Keys page.
EZBass can generate a bass track for you from MIDI you drag into it – AND it follows your key/chord changes!
With EZBass you can add bass to your piano and synth tracks in about 7 seconds! Seriously!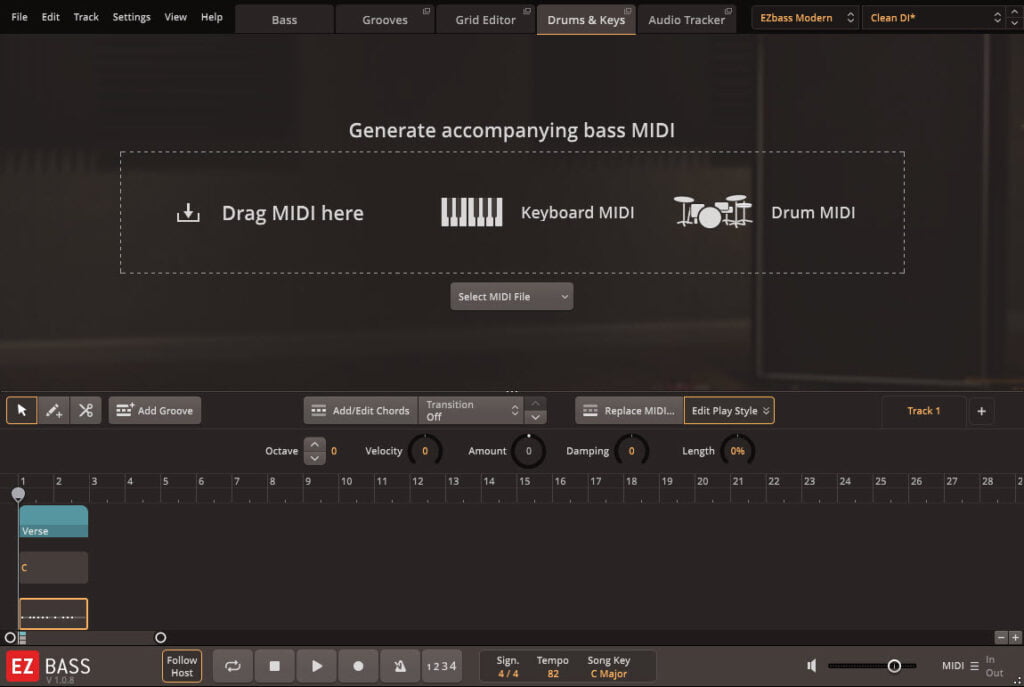 Just head to the Drums & Keys page, and drag in your Piano MIDI track.
This can be a MIDI track you drag in from EZKeys, or a MIDI track you drag in from the Browser in your DAW, or a MIDI track you drag in from your file system.
If you have already recorded/performed your MIDI into your DAW, just EXPORT the MIDI track from your DAW and drag it in to EZBass.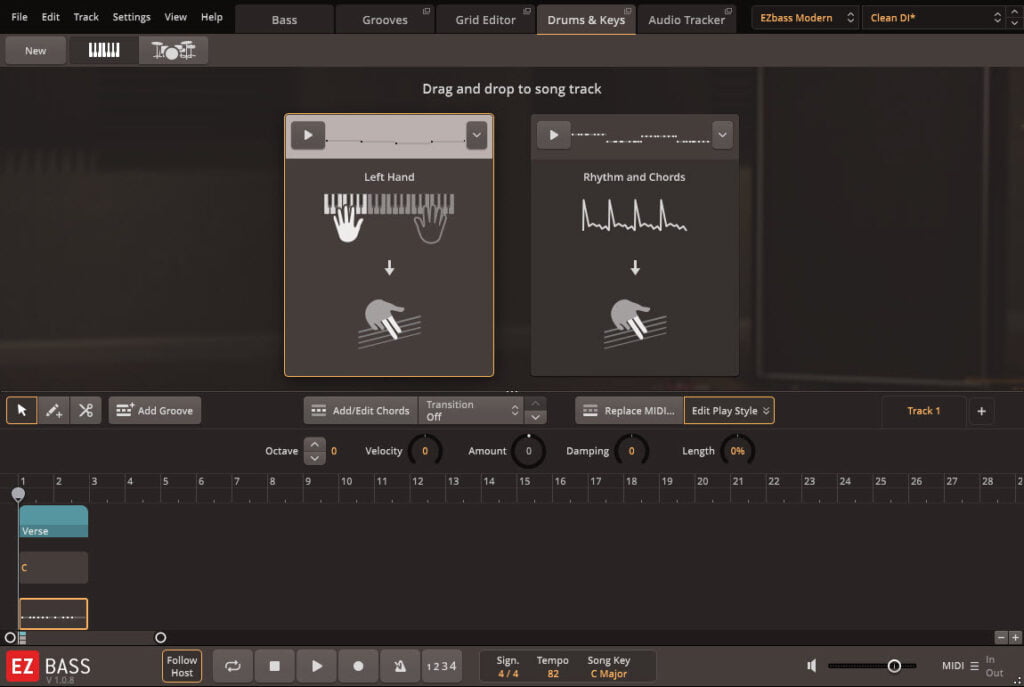 Once you do, a bass MIDI track will be generated for you – practically instantly.
You can choose from a simple accompanying bass track that follows the low notes of the piano, or a bass track that follows the rhythm and chords.
Or use both! Mix and match!
You also have the option to search the included Grooves for something that is similar, or load up the generated groove and edit it in the Grid Editor – again, there's a ton of stuff you can do.
But the easiest thing to do is simply drag the generated MIDI groove into your DAW, and play. It's that easy.
Checkout the video to see and hear this in action and for some other tips on how to get your MIDI into EZBass.
Toontrack EZBass is VST, AU, and AAX.
You can check it out over at the ToonTrack website
Affiliate Disclosure: This site is an Amazon affiliate that earns money when people use our links. You get a great deal and we can keep providing content for free.
About Post Author