NOIZE 2 by denise
THE ULTIMATE NOISE GENERATOR
NOIZE 2 by denise is a creative noise generator that adapts to the level of your audio in real time. It's loaded with 8 types of noise, filters are included to shape the noise, solo the noise and add more effects, and even LOAD YOUR OWN SAMPLES! This is where things get really cool.
You can load any kind of sample you want. Try a pad sound, or a vocal sample, or the sounds of crowds for example, to add texture or ambiance to your tracks.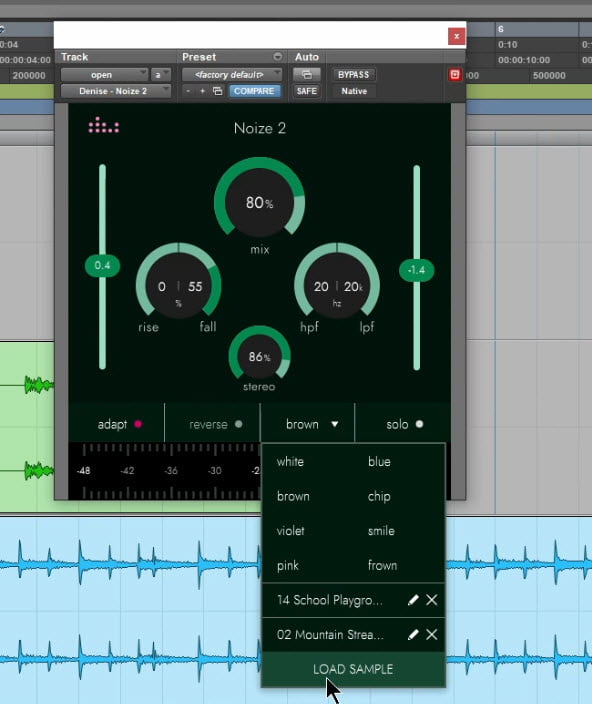 The possibilities are endless.
And it's easy to spend a couple hours just trying new samples on different audio sources.
This plugin of course excels at adding texture to snare and kick sounds, but you can really use it on anything; synths, piano, vocals, even guitar.
If you want to add some spice to your tracks, check out NOIZE 2
https://www.denise.io/store/denise/Noize2
About Post Author