BLACK SALT AUDIO
LOW CONTROL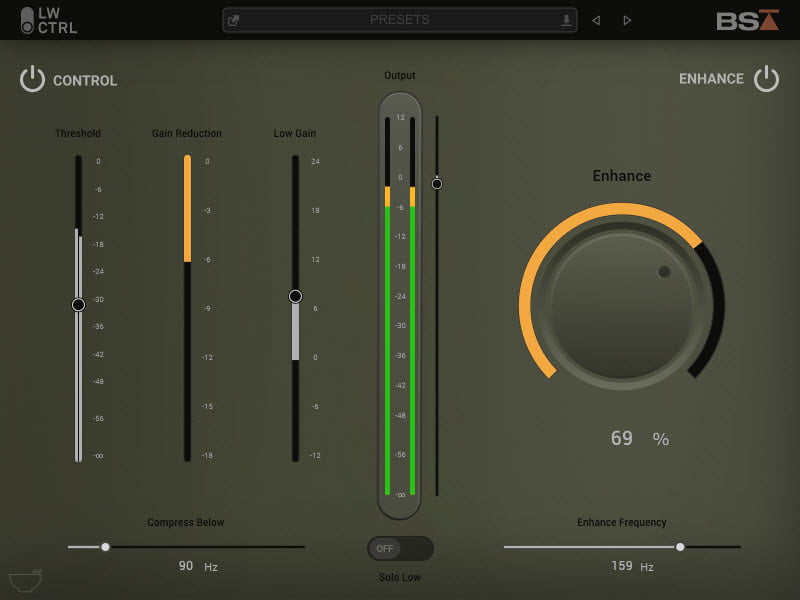 Black Salt Audio LOW CONTROL is an easy to use plugin that allows you to control all aspects of your low end.
Low Control will split the spectrum into Low end content and High end content and let you affect just the low end.
Add compression to just the low end, and dial in make-up gain to bring it out, or reduce it to tighten it up.
Use the Enhance knob to generate harmonics and make the low end hit even harder. Enhance can also make the low end more audible on smaller speakers.
With Low Control you can dial in epic low end that shakes the room, or use it to tighten up a muddy track.
Low Control can be used on everything!
Try it on kicks & toms, bass, piano, synths, drum loops, guitar, strings, cinematic percussion, and more.
VIDEO
SAVE 10% on Black Salt Audio plugins
Use Code: RNDH-7541-UCGE-4582 at checkout
Get LOW CONTROL here
Affiliate Disclosure: This site is an Amazon affiliate that earns money when people use our links. You get a great deal and we can keep providing content for free.
About Post Author