BLACK SALT AUDIO
ESCALATOR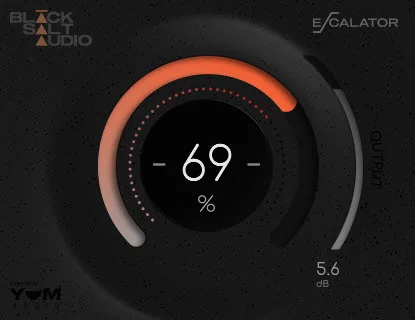 Black Salt Audio is an easy to use saturation plugin that can add fatness, pop, weight, and clarity to your tracks.
It's super simple to use.
Pop it on a track, dial in the amount of saturation you want, adjust the total output level – done.
Saturation creates pleasing changes to your tracks. If you need to add some snap to a snare or kick, try saturation.
If you need to "open up" a synth part, try saturation.
If you want to make a drum loop bang, try saturation.
You can really use BSA Escalator on any audio source you want, everything from bass, to vocals, to strings, to drums, and more.
Try it on screaming metal vocals ? They will sit better in the mix, and pop at the same time.
VIDEO
Check out Black Salt Audio Escalator here
Want to SAVE 10%?
USE CODE: RNDH-7541-UCGE-4582 at checkout
Affiliate Disclosure: This site is an Amazon affiliate that earns money when people use our links. You get a great deal and we can keep providing content for free.
About Post Author