Grind Machine II (2) is a reincarnation of the legendary GRIND MACHINE guitar amp plugin. The new version has been streamlined and improved.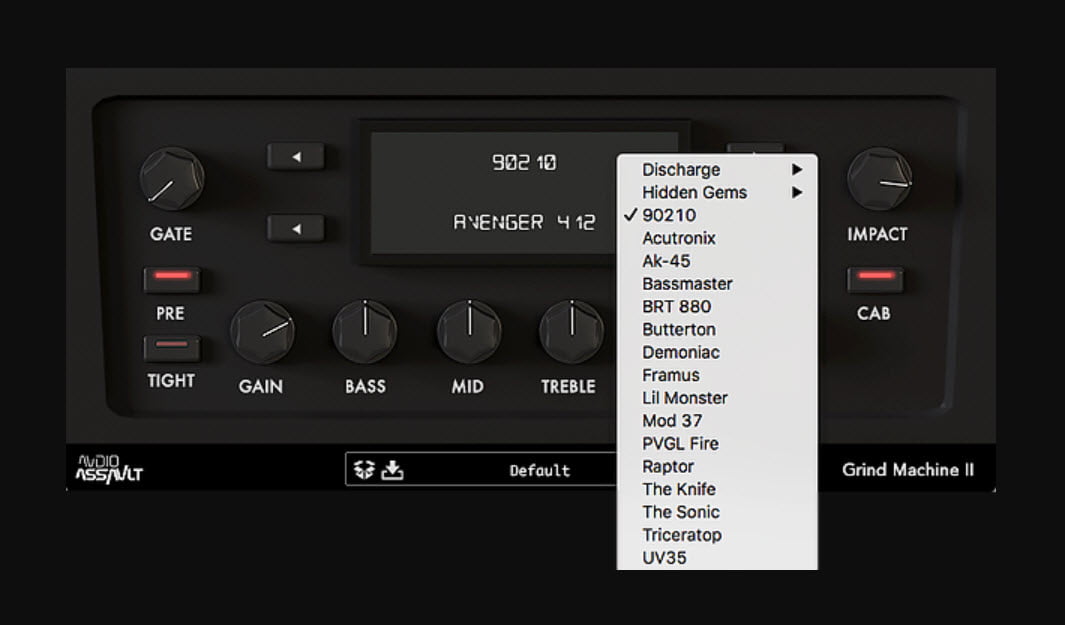 Grind Machine II includes several amps and included cabs/mics in the form of IRs (Impulse Responses) You can use your own IR's too, just drag them into the folder. [side note] Be sure to COPY the IR's to the Grind Machine location, don't MOVE them, as you probably want to keep all your IR's in one location.
Take a look at the Grind Machine II website to see what the pre-amps are modeled after, and to demo or buy.
Audio Assault Grind Machine II is a brutal guitar amp plugin that includes several amps, cabs, and features.
In the first Grind Machine II video I go over all the features that were included in the beta version.
In this video I'll use the release version and demo the TIGHT switch, add in one of my own impulse responses, and take a deeper look at Grind Machine II.
Learn more about Grind Machine II here
About Post Author