McDSP FutzBox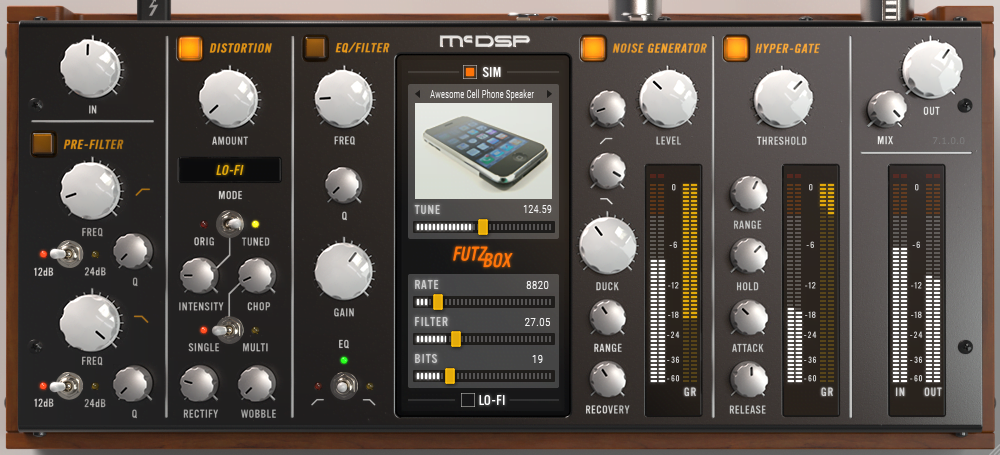 This is one of my favorite plugins, McDSP FutzBox is a complete Lo-Fi and distortion plugin. It works great on music as well as for post production dialogue and other audio.
McDSP FutzBox can add texture to a track or completely crush it with total bit rate reduction.
If you need to simulate audio playing through a phone, or a speaker, or even earbuds or a car radio – FutzBox can do it with it's included SIMs.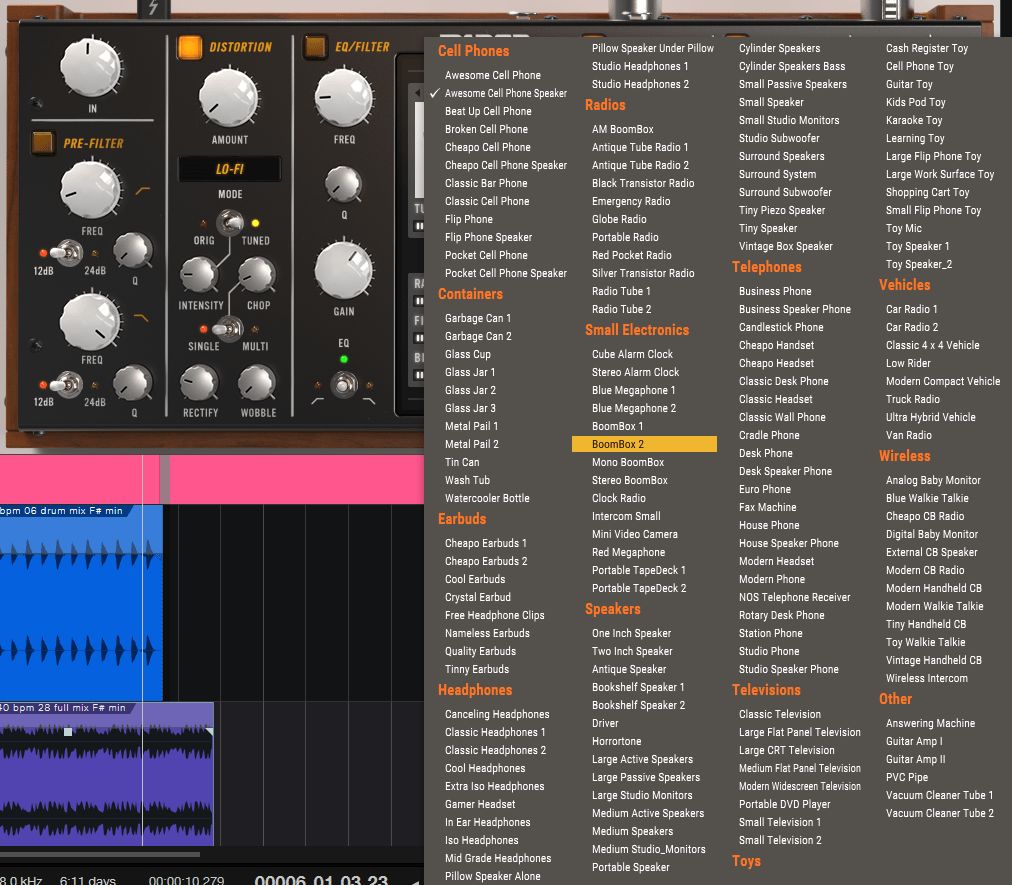 Easily make audio sound like it's playing through an old radio, or a garbage can, or walkie talkies – there are over 160 SIMs included, so you can keep coming up with different lo-fi sounds for hours.
FutzBox is also a necessary plugin for anyone who edits video. If your dialogue needs to sound like someone is speaking through a phone, or you have a scene where a car drives by and is blasting music from the car radio – FutzBox can do all of that, and way more in a single plugin.
Besides the SIM section, you also have a Pre-Filter, Distortion section, Lo-Fi section, Noise Generator, Hyper-Gate, and a Mix knob! Each of these modules can be turned ON/OFF independently, plus every parameter can be automated.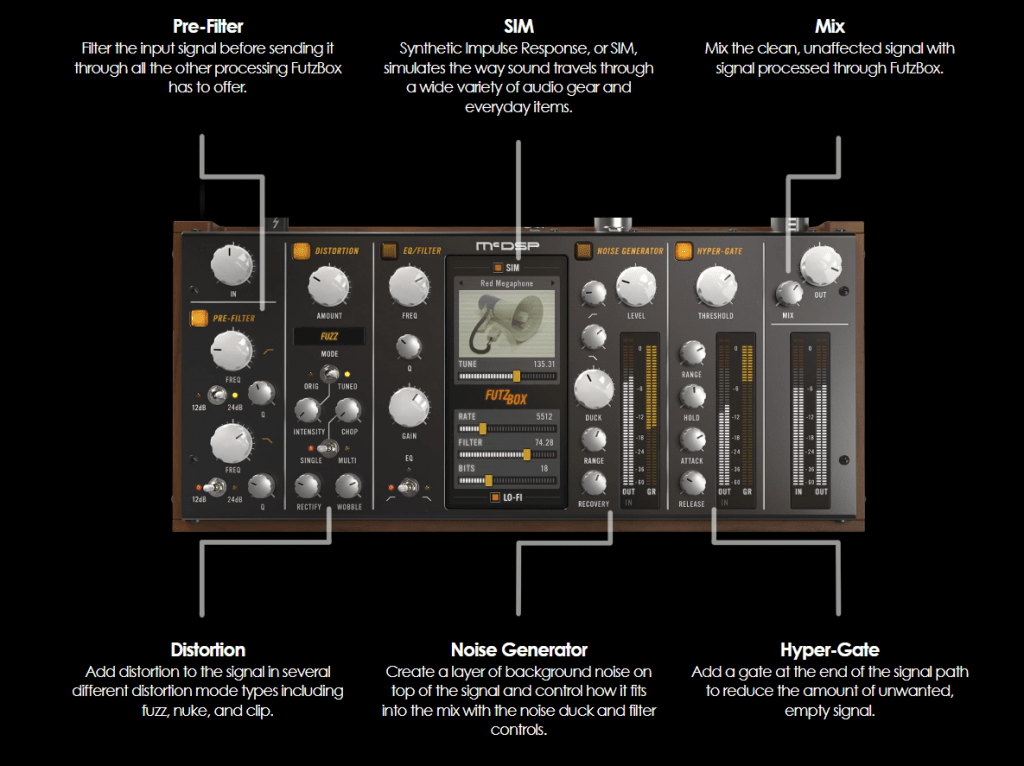 Do you need to replicate static on a walkie talkie? Easily emulate that sound with the Noise Generator and Gate.
You want to add rhythmic static to a drum track that only plays when the drums aren't? Simple. Use the Noise Generator and the Ducking control.
There is so much you can do with FutzBox. It's one of my favorite plugins. It's easy to use and it sounds authentic. It's worth checking out.
VST, AU, AAX compatible.
VIDEO
You can learn more about McDSP FutzBox and buy it over at McDSP.com
Or pick it up at Sweetwater or Plugin Boutique ?
About Post Author